A sustainable RF certification services company
A sustainable RF certification services company
A sustainable RF certification services company
Receive only equipment are now exempt from Minpromtorg License in Russia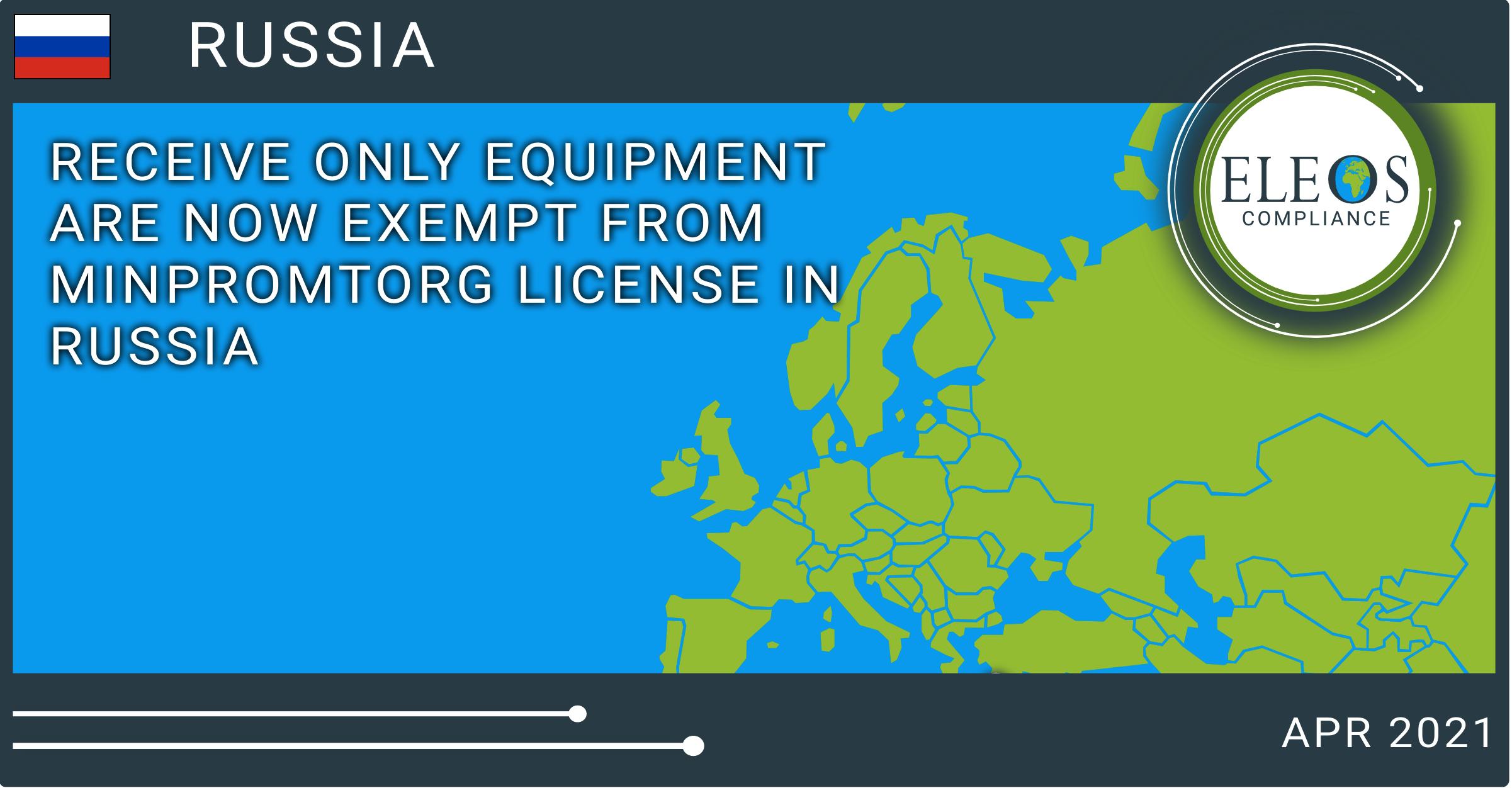 Receive only equipment are now exempt from Minpromtorg License in Russia
On 29th of March 2021, important changes to the Minpromtorg License Exemption List (Attachment 15 to the EAEC Decision No. 30 from 21st of April 2015) were adopted, whereby alongside other changes receive only equipment was added to the list.


This means that going forward, RFC Conclusion, previously obtained by manufacturers as an aid to solicit their importers in obtaining the Minrpomtorg License thereafter, is no longer required for receive only equipment such as car receivers from the remote control, identification radio frequency tags and other.


The full list of changes introduced can be found in the the Decision No. 18 "On amending Annex No. 2 to the Regulation of the Eurasian Economic Union on the import of electronic devices and high-frequency civilian devices, including embedded or being a part of another device, into the customs territory"
here
.
Eleos Compliance offer international RF, EMC, Safety and Green type approval services for radiocommunications products.
Eleos Compliance are a sustainable, values-based business combining extensive experience in the wireless homologation sector with outstanding project management.
For full support with your global market access requirements or regulatory intelligence needs please contact us at enquiries@eleoscompliance.com
Subscribe to our Updates!