A sustainable RF certification services company
A sustainable RF certification services company
A sustainable RF certification services company
FAC to be replaced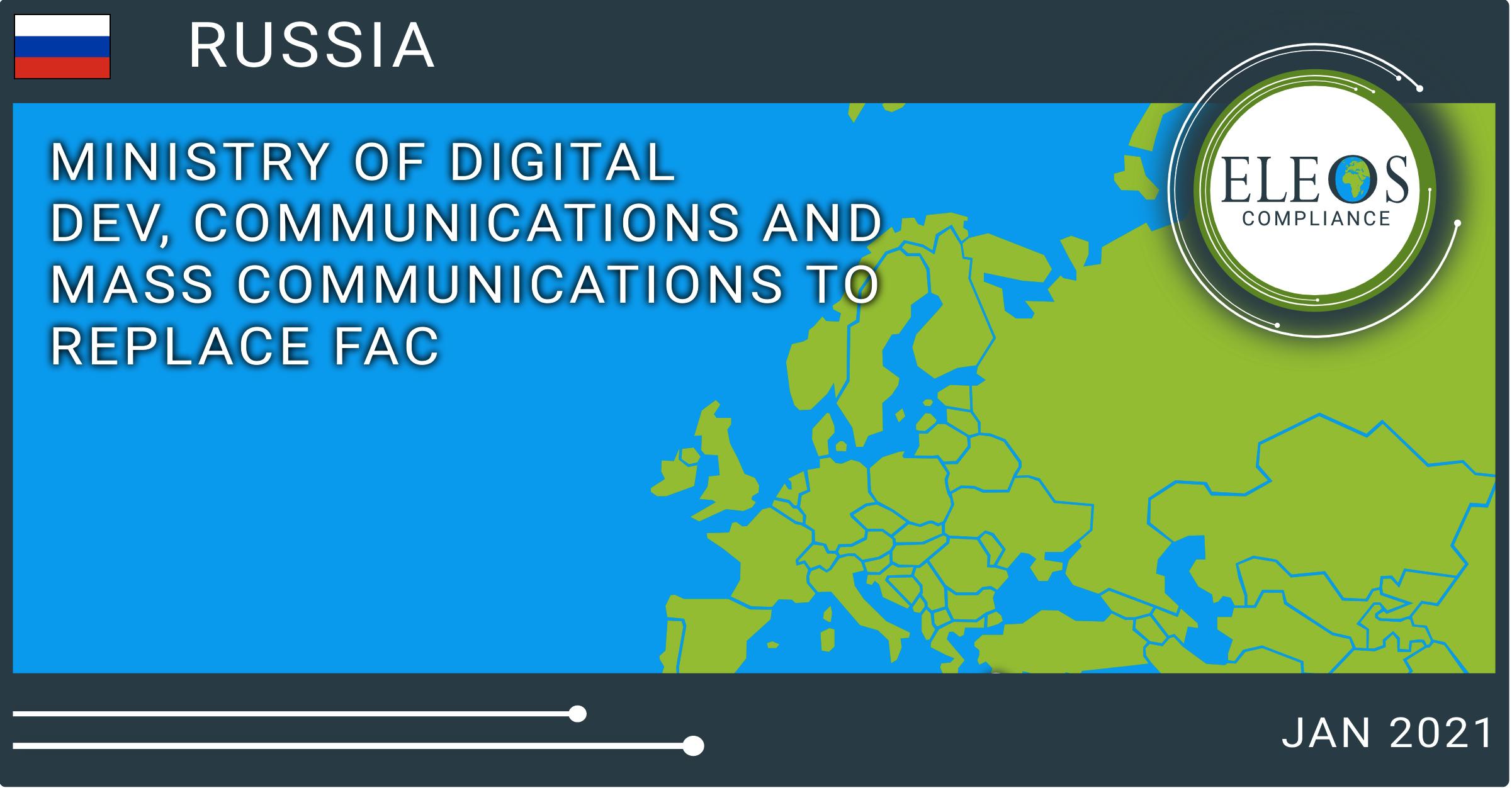 Ministry of Digital Dev, Communications and Mass Communications to replace FAC
A Presidential Decree no. 719 was signed and came into effect on the 20.11.2020, decreeing to abolish the Russia Federal Communications Agency (FAC) and to transfer all its functions to the Ministry of Digital Development, Communications and Mass Communications of the Russian Federation (New Authority).
The Decree sets 6 months grace period from the effective date for the transition to take place, whereby all functions of the FAC must be handed to the New Authority.
It is understood that new civil servants may need to be appointed, however no significant delays are anticipated in processing FAC Approvals and procedure remains unchanged.
For a full Decree in Russian Language, please click
here
.
Eleos Compliance offer international RF, EMC, Safety and Green type approval services for radiocommunications products.
Eleos Compliance are a sustainable, values-based business combining extensive experience in the wireless homologation sector with outstanding project management.
For full support with your global market access requirements or regulatory intelligence needs please contact us at enquiries@eleoscompliance.com
Subscribe to our Updates!