A sustainable RF certification services company
A sustainable RF certification services company
A sustainable RF certification services company
Update on new MTC Minister in Peru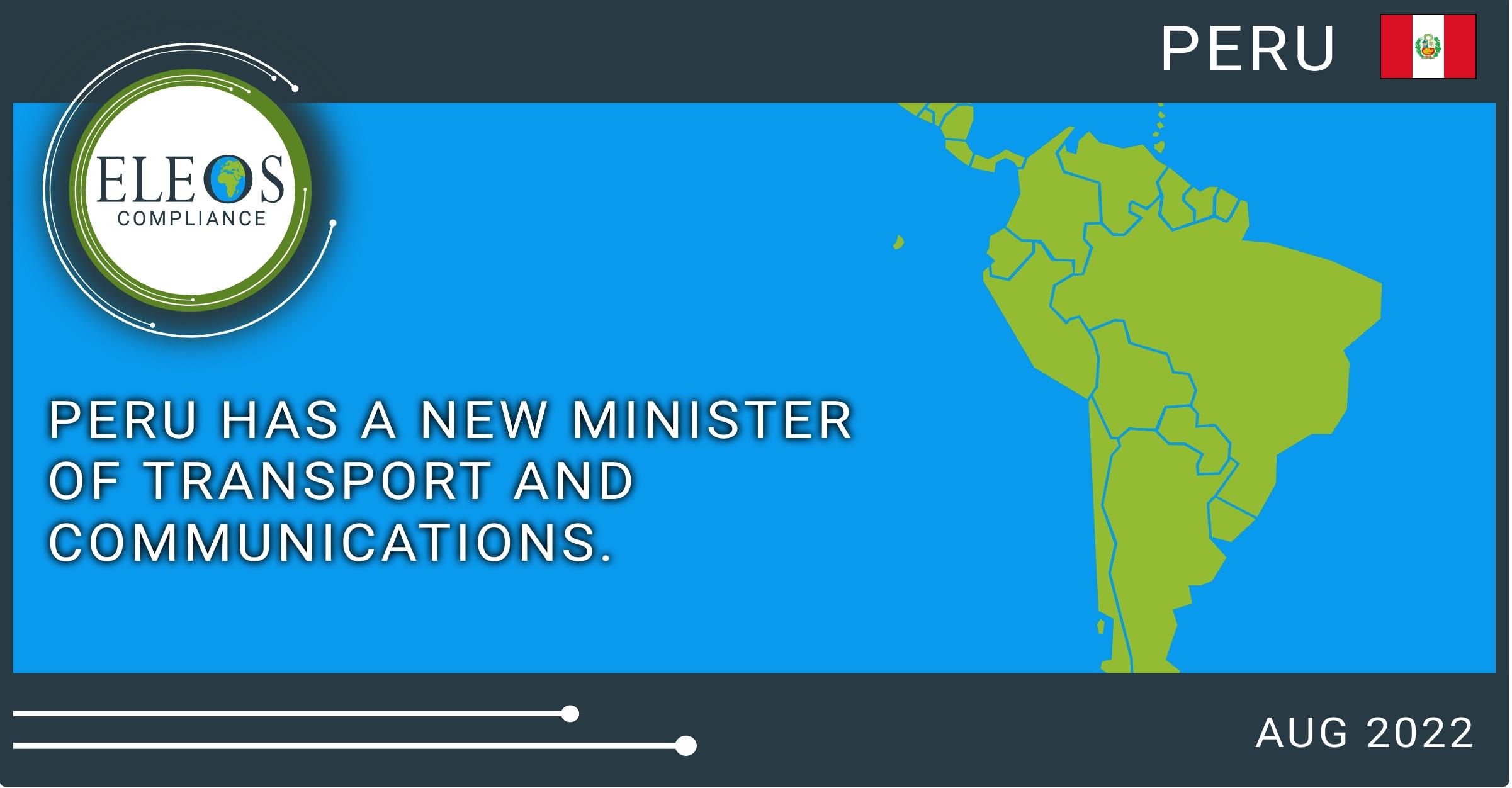 Peru has a new minister of transport and communications.
On August 5, 2022, the civil engineer, Geiner Alvarado López, 36, was sworn in as Minister of Transport and Communications (MTC) of the government of President Pedro Castillo, replacing Juan Barranzuela.

The new minister of the MTC was Minister of Housing, Construction and Sanitation since July 2021. In addition, he has held management positions at the municipal and regional government levels in different districts and provinces of the country.

For now we do not know if there will be delays in the lead time of current or future approval applications, that will depend on the actions that the new minister and his team carry out internally.


Eleos Compliance offer international RF, EMC, Safety and Green type approval services for radiocommunications products.
Eleos Compliance are a sustainable, values-based business combining extensive experience in the wireless homologation sector with outstanding project management.
For full support with your global market access requirements or regulatory intelligence needs please contact us at enquiries@eleoscompliance.com
Subscribe to our Updates!