A sustainable RF certification services company
A sustainable RF certification services company
A sustainable RF certification services company
ANRT authorise WiFi 6E for use in Morocco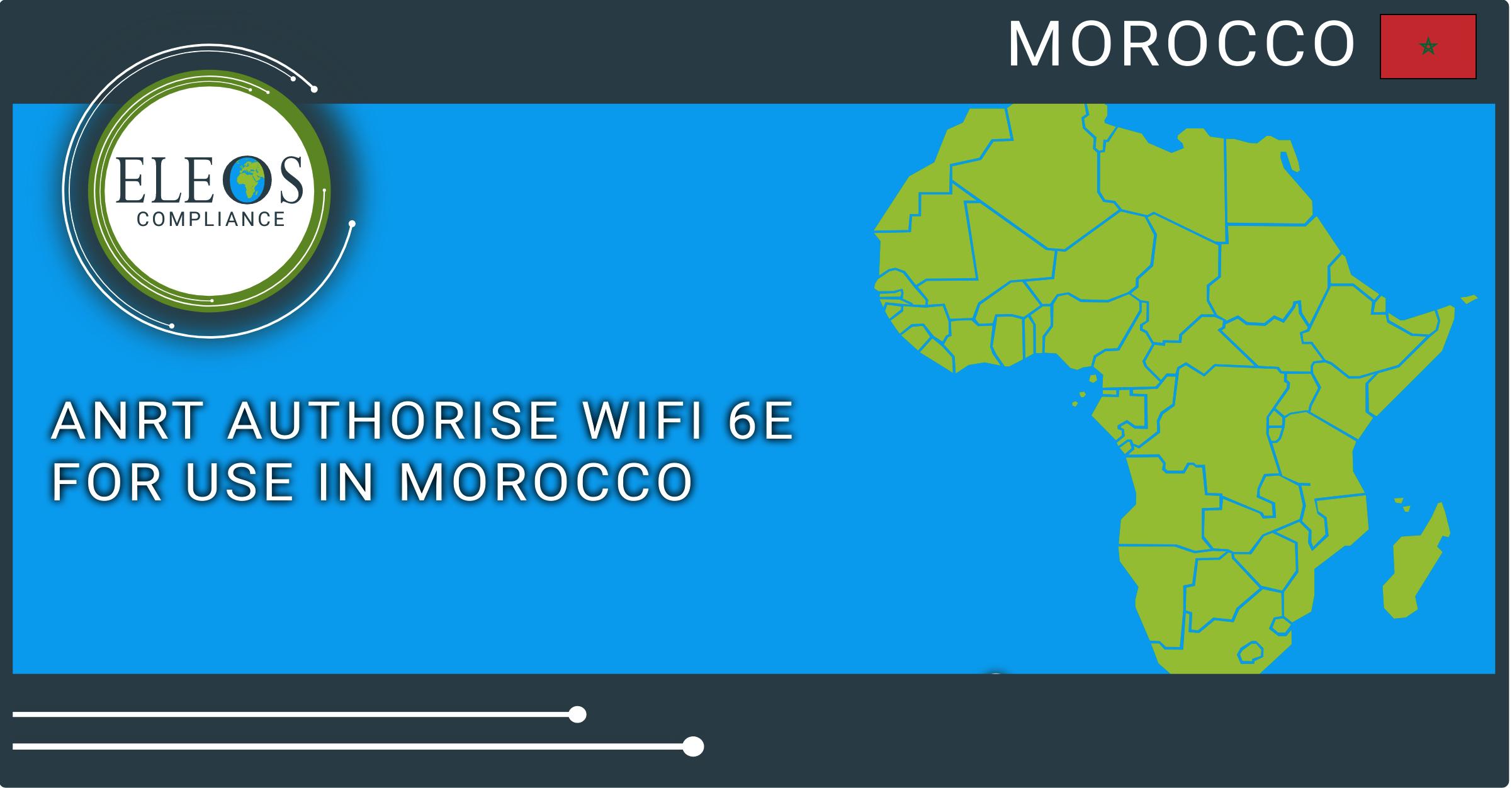 ANRT authorise WiFi 6E for use in Morocco
Moroccan Regulator 'Agence Nationale de Réglementation des Télécommunications" has issued ANRT/DG/N°07/21 of the 7th May 2021, which is a revised their decision ANRT/DG/N°07/2020 to permit the use of WiFi 6. WiFi 6E complements WiFi 5 and 6 (already authorized in Morocco in the 2.4 GHz and 5 GHz bands).


The new regulation sets the technical conditions for the use of radio installations composed of low power and Short Range devices. The regulation introduces a number of new applications for Short Range devices, including the 24-24.25 GHz band and other low-power short-range portable devices.


For a full copy of the regulation, please get in touch.
Eleos Compliance offer international RF, EMC, Safety and Green type approval services for radiocommunications products.
Eleos Compliance are a sustainable, values-based business combining extensive experience in the wireless homologation sector with outstanding project management.
For full support with your global market access requirements or regulatory intelligence needs please contact us at enquiries@eleoscompliance.com
Subscribe to our Updates!