A sustainable RF certification services company
A sustainable RF certification services company
A sustainable RF certification services company
MCMC announce 6GHz public consultation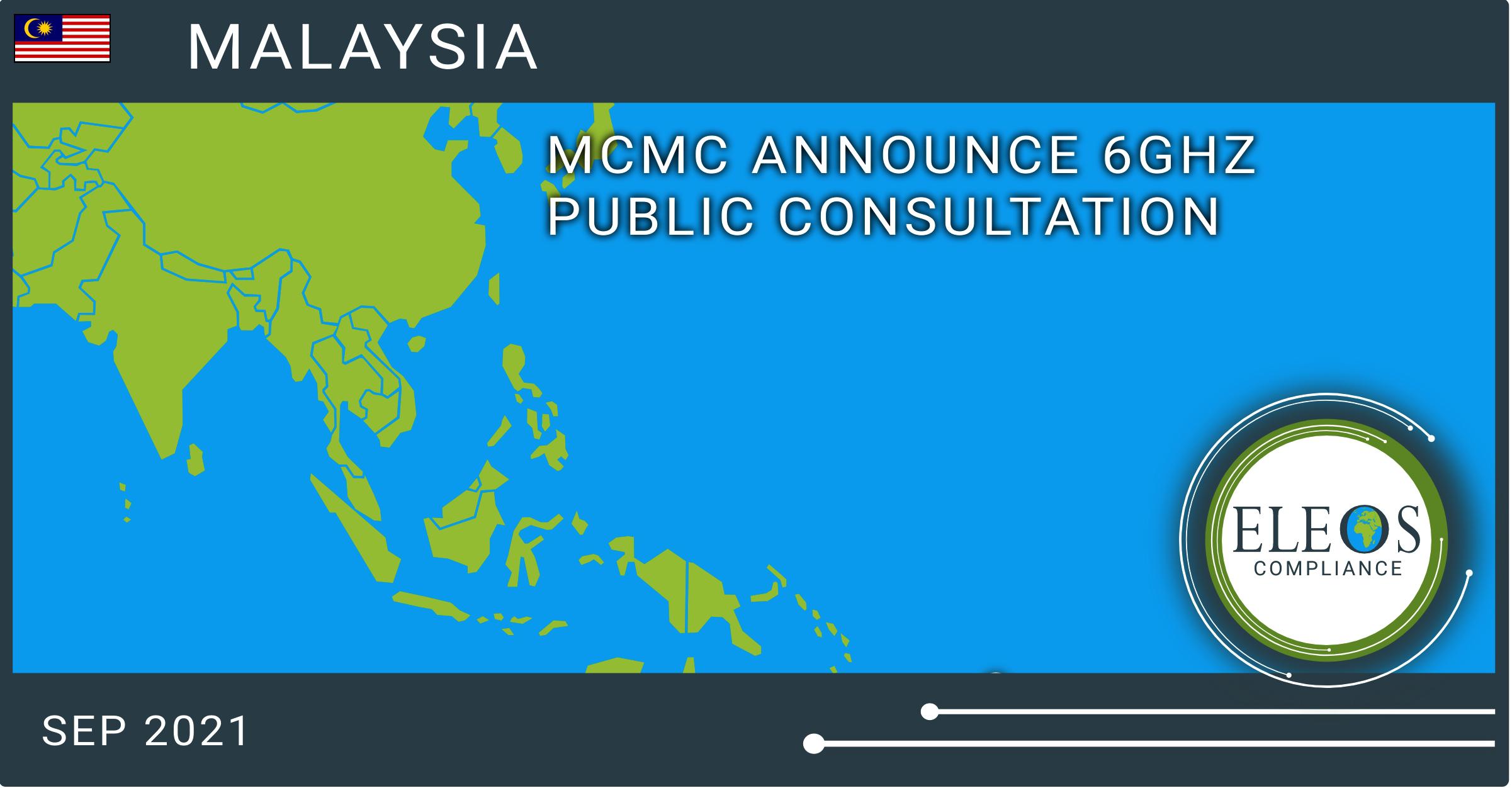 MCMC announce 6GHz public consultation
The Malaysian Communication and Multimedia Commission (MCMC) have announced the opening a new public consultation on the use of the 6GHz frequency band for wireless local area network (WLAN).


The main purpose of this public consultation is to be able to expand the current ability of wireless services in the Malaysia in order to support an increase in wireless services and to look towards the rollout of WiFi 6.

MCMC is asking for comment on whether the entire 6GHz band should be permitted for use for WiFi. For full details on how to submit comments, please contact your Eleos representative.
Eleos Compliance offer international RF, EMC, Safety and Green type approval services for radiocommunications products.
Eleos Compliance are a sustainable, values-based business combining extensive experience in the wireless homologation sector with outstanding project management.
For full support with your global market access requirements or regulatory intelligence needs please contact us at enquiries@eleoscompliance.com
Subscribe to our Updates!