A sustainable RF certification services company
A sustainable RF certification services company
A sustainable RF certification services company
Mandatory VoLTE verification required from 15th February 2021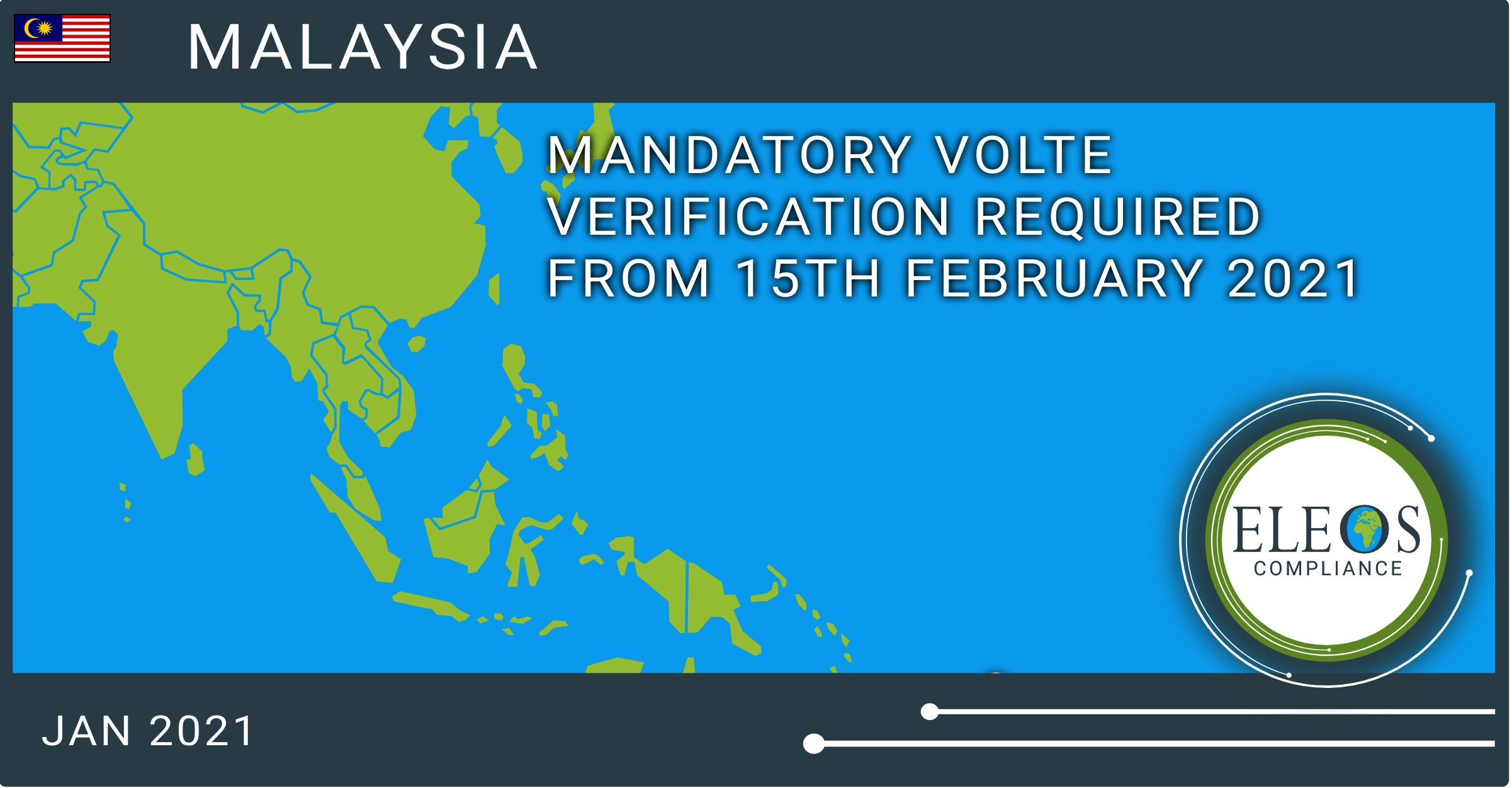 Mandatory VoLTE verification required from 15th February 2021
On 14th January 2021, SIRIM released announcement SQASI/CMCS/1/21/0002 advising that mandatory VoLTE verification will be required from 15th February 2021. From 15th February 2021, VoLTE test reports will be required for all relevant equipment. Test reports should be issued to IR.92 or TS 34.229-1 or equivalent standards by an accredited laboratory.
For existing interim approval certificates for equipment with VoLTE functionality which have a certificate expiry date of 30th June 2021, the approval holder should submit the VoLTE test report between 15th February 2021 and 30th June 2021, to get a full approval.
For new applications, the applicant can still apply for an interim approval if the VoLTE reports are not yet available. The applicant will be required to submit the VoLTE reports before 30th June to convert the interim approval to a full approval.
Eleos Compliance offer international RF, EMC, Safety and Green type approval services for radiocommunications products.
Eleos Compliance are a sustainable, values-based business combining extensive experience in the wireless homologation sector with outstanding project management.
For full support with your global market access requirements or regulatory intelligence needs please contact us at enquiries@eleoscompliance.com
Subscribe to our Updates!