A sustainable RF certification services company
A sustainable RF certification services company
A sustainable RF certification services company
New EMC requirements clarified.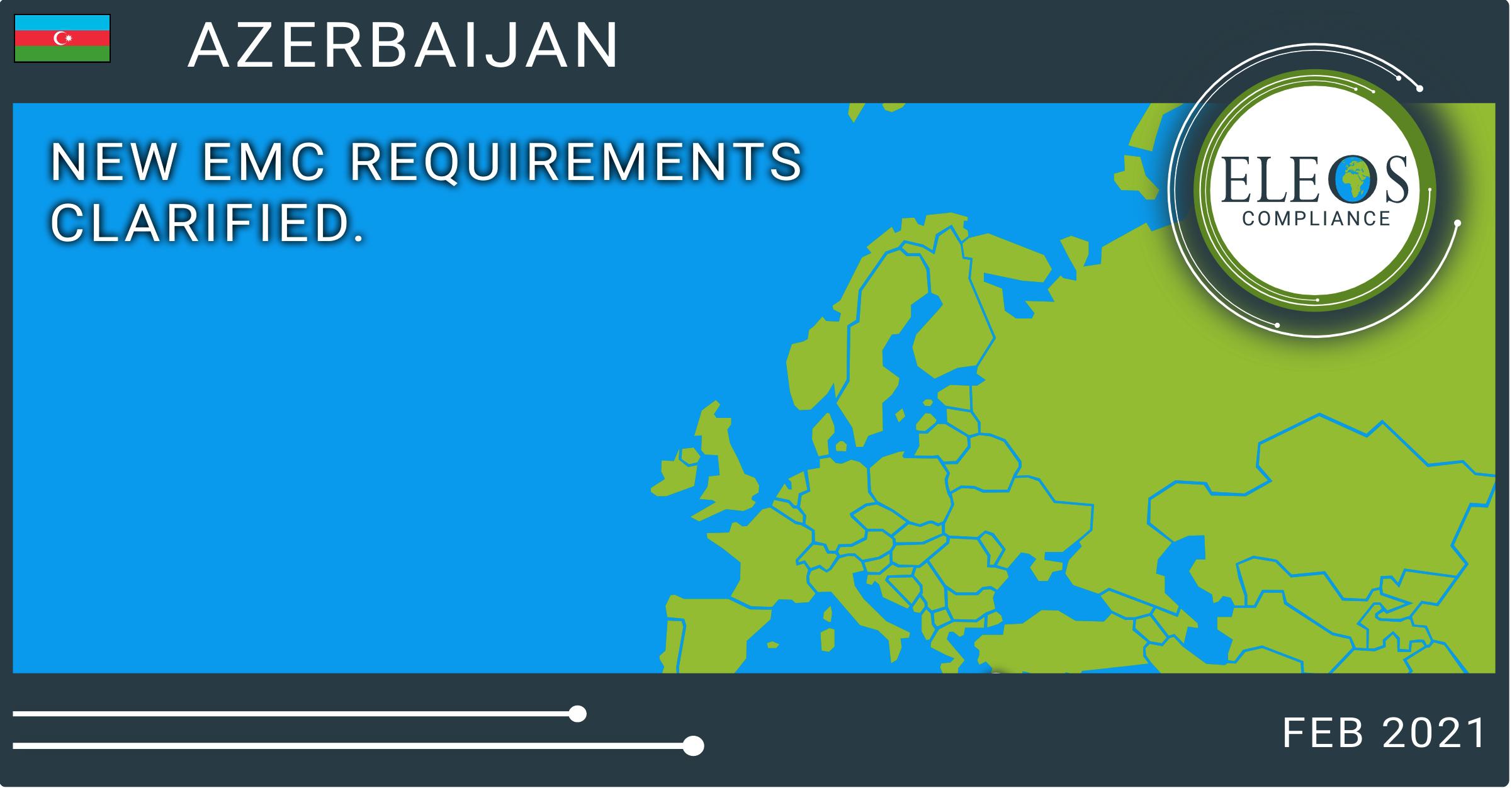 New EMC requirements clarified.
At the end of December, 2020, multiple international certification companies have issued regulatory updates, advising that AZS Certificates that cover EMC and Safety aspects of the product in Azerbaijan are no longer sufficient to prove full compliance for newly imported products and that a separate EMC Approval must be sought with an immediate effect.

Considering no official announcements were found in a public domain, ELEOS Team have conducted an investigation into this subject by consulting with local partners and Accreditation Authority of Azerbaijan, and can confirm that there were no recent publication or changes in regards to Type Approval legislation in Azerbaijan. This means that a single AZS Type Approval covering EMC and Safety remains to be sufficient to this date.

Notwithstanding the above, it is understood that following recent speculations, discussions are being held between the regulators on whether to consider a need for a split of AZS Approval or not. If an official decision is reached in this regard, ELEOS will keep everyone informed.
Eleos Compliance offer international RF, EMC, Safety and Green type approval services for radiocommunications products.
Eleos Compliance are a sustainable, values-based business combining extensive experience in the wireless homologation sector with outstanding project management.
For full support with your global market access requirements or regulatory intelligence needs please contact us at enquiries@eleoscompliance.com
Subscribe to our Updates!