A sustainable RF certification services company
A sustainable RF certification services company
A sustainable RF certification services company
Trinidad And Tobago - Request for Comments on Consultative Document (Second Round)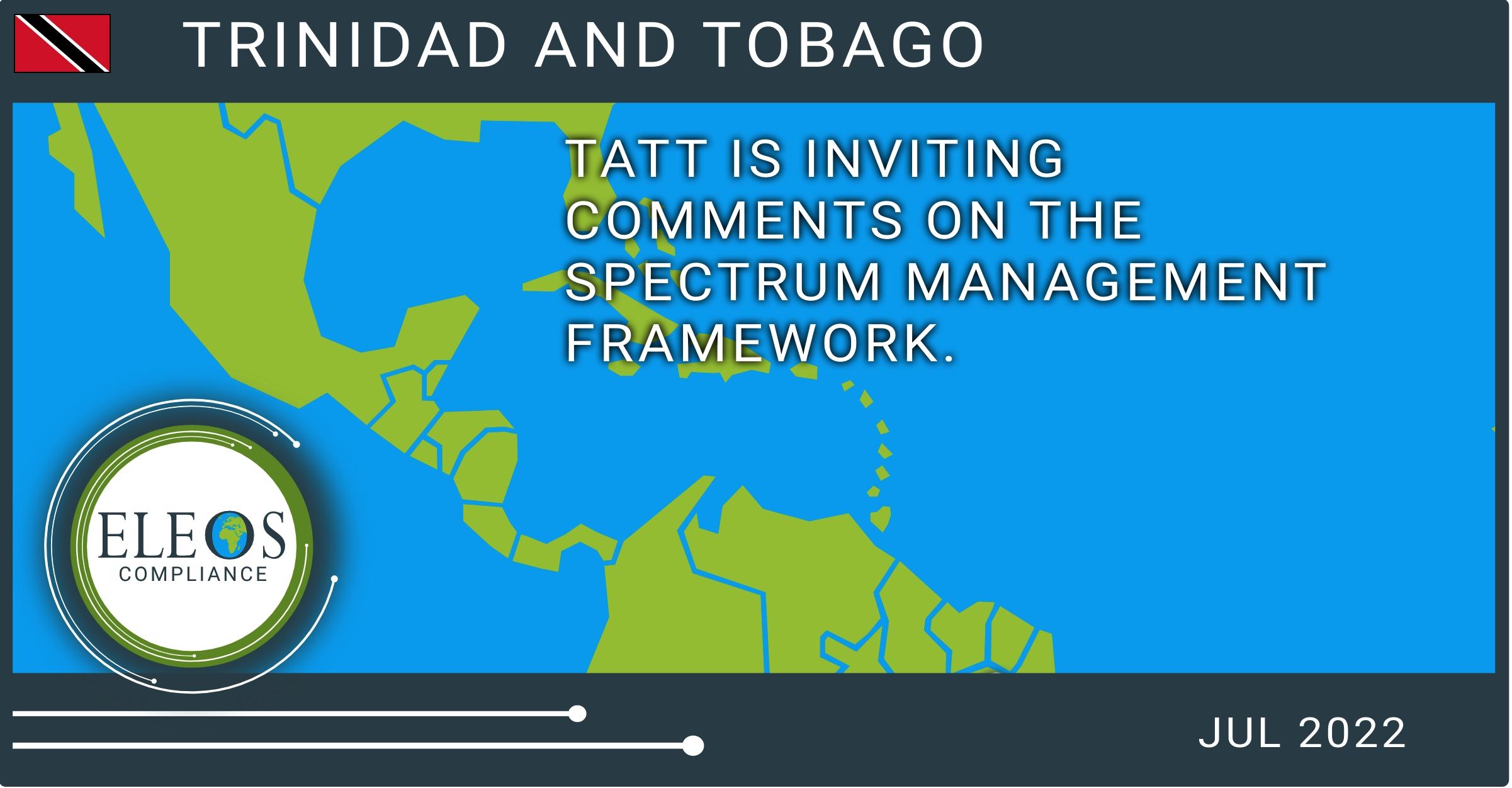 TATT is inviting comments on the Spectrum Management Framework.
The Authority has made available, both the marked-up version of this document which highlights changes to the version submitted for the first round of consultation and the clean version in which those changes have been incorporated:


The deadline for submitting comments is on or before Friday 12th August, and can be submitted via the
Public Consultation Comment Submission Form
Please get in touch with your Eleos contact if you have any questions.
Eleos Compliance offer international RF, EMC, Safety and Green type approval services for radiocommunications products.
Eleos Compliance are a sustainable, values-based business combining extensive experience in the wireless homologation sector with outstanding project management.
For full support with your global market access requirements or regulatory intelligence needs please contact us at enquiries@eleoscompliance.com
Subscribe to our Updates!