A sustainable RF certification services company
A sustainable RF certification services company
A sustainable RF certification services company
KATS announce plans to publish KC 62368-1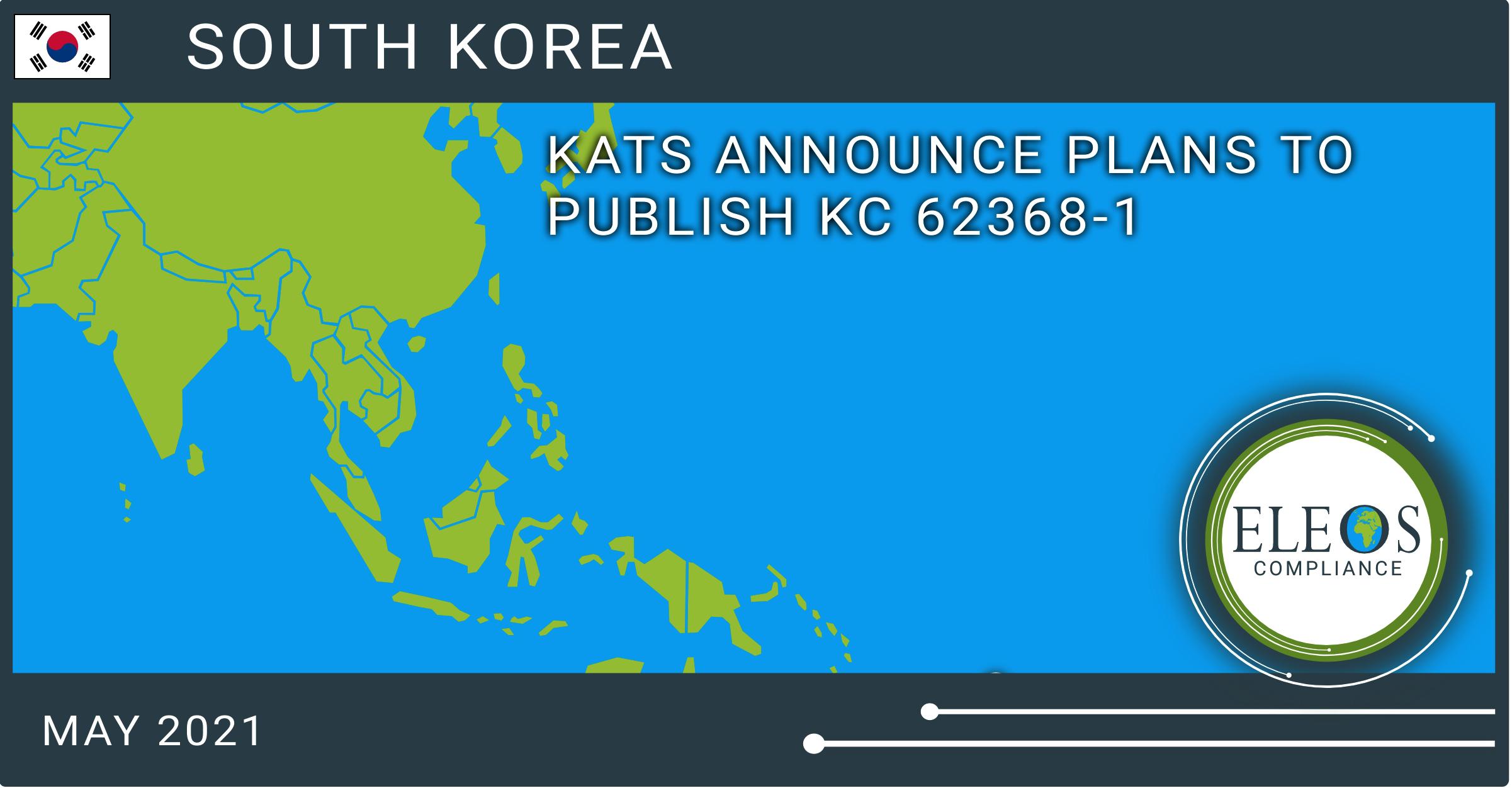 KATS announce plans to publish KC 62368-1
The Korean Agency for Technology and Standards (KATS) have issued KATS Notice 2021-133 : 2021-04-19 announcing plans for the publication of safety standard KC 62368-1. The proposal standard covers requirements and tests for product safety based on IEC 62368-1.


The new standard will supersede the current Korean safety standards KC 60065, K 60950-1 and K 60950-22. The previous standards will continue to be used along with KC 62368-1 until 31st December 2022. Thereafter, only KC 62368-1 will be in force.


KATS are currently collecting public opinion on the new standard. The public consultation is open until June 18th, 2021.


For a full copy of the announcement and details on how to contribute, please get in touch with your Eleos contact.
Eleos Compliance offer international RF, EMC, Safety and Green type approval services for radiocommunications products.
Eleos Compliance are a sustainable, values-based business combining extensive experience in the wireless homologation sector with outstanding project management.
For full support with your global market access requirements or regulatory intelligence needs please contact us at enquiries@eleoscompliance.com
Subscribe to our Updates!