A sustainable RF certification services company
A sustainable RF certification services company
A sustainable RF certification services company
NATCOM introduce type approval labelling requirements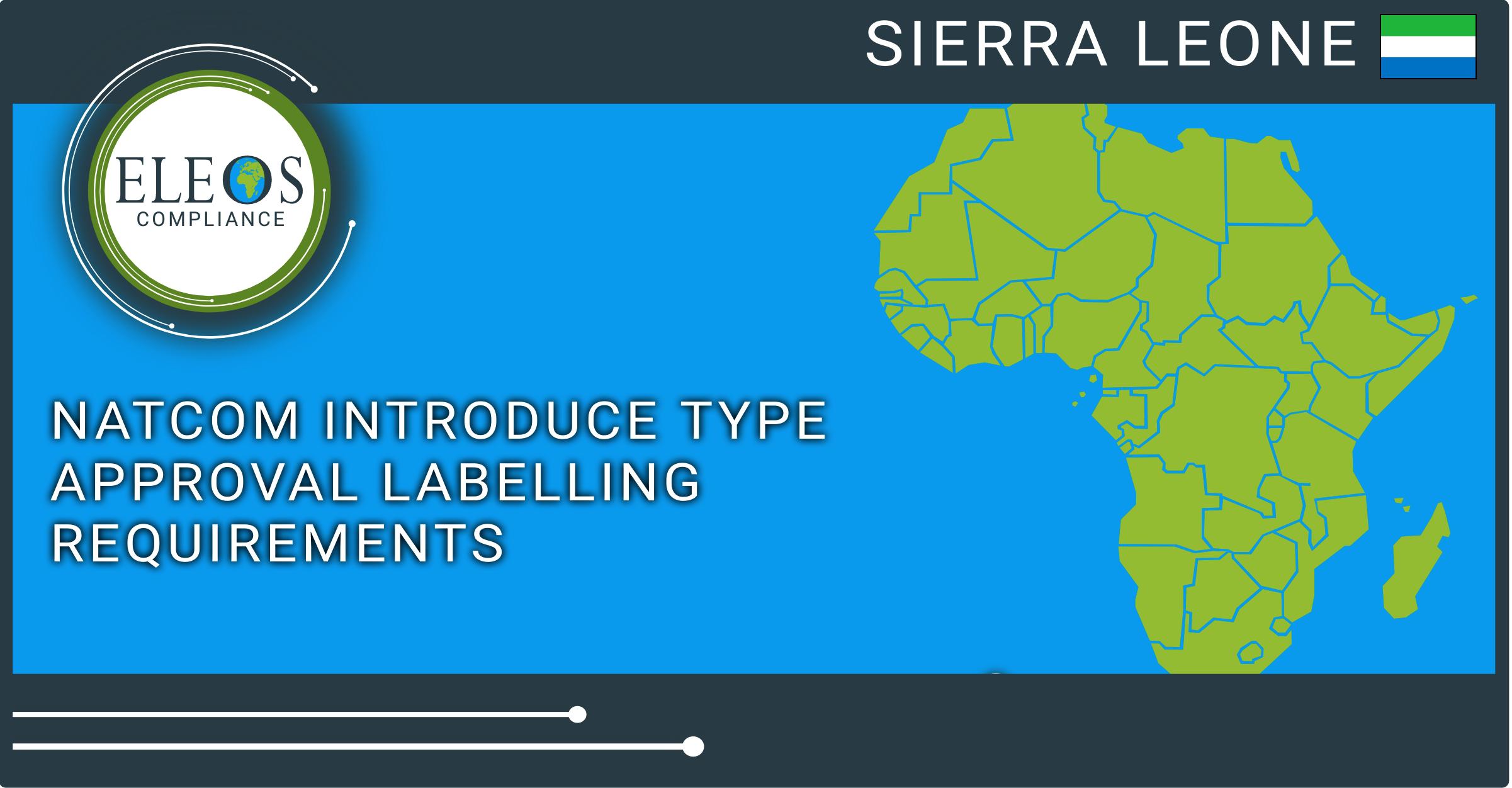 NATCOM introduce type approval labelling requirements
Sierra Leone's regulator NATCOM have introduced labelling requirements for type approved equipment, as per Electronic Communications Type Approval Regulations 2020.
Consistent with Section 9 (2) of the Electronic Communications Regulations 2020, every supplier, importer, distributor or seller shall, where applicable, ensure that equipment offered for sale or for private use clearly has a type approval label containing the following:
i. The logo
ii. The product type/category
iii. A unique Type Approval Number
When the equipment is too small to be affixed a label, the label should be part of the operating software or program known as "Regulatory Certification" this means it will be part of the documentations for that piece of equipment. Upon receipt of the Type Approval Certificate, every supplier, importer, distributor or seller shall affix the type approval label to the equipment. This will include the Type Approval Number (TAN) provided in the Type Approval Certificate.
The sample of the labelling format is shown below:
TAN: YYYY-PCN-UTAN
Where:
TAN= Type Approval Number
YYYY= Year of Certification (Four digits)
PCN= Product Category Number (Three digits)
UTAN= Unique Type Approval Number (Four digits)
For a copy of the regulation, please get in touch with your Eleos contact.
Eleos Compliance offer international RF, EMC, Safety and Green type approval services for radiocommunications products.
Eleos Compliance are a sustainable, values-based business combining extensive experience in the wireless homologation sector with outstanding project management.
For full support with your global market access requirements or regulatory intelligence needs please contact us at enquiries@eleoscompliance.com
Subscribe to our Updates!