A sustainable RF certification services company
A sustainable RF certification services company
A sustainable RF certification services company
Public Consultation on Class License for SRDs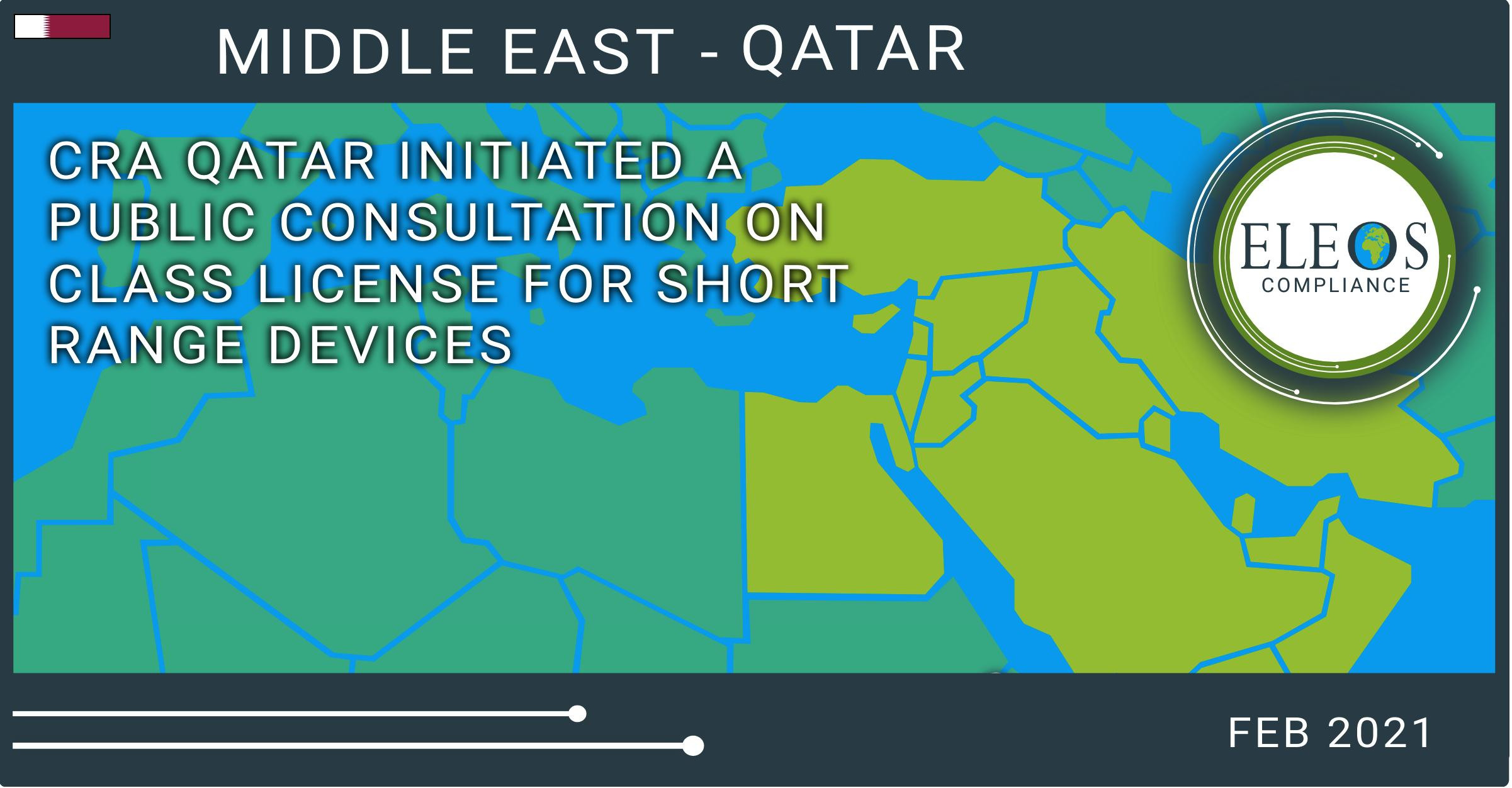 CRA Qatar initiated a Public Consultation on Class License for Short Range Devices
Today, Communications Regulatory Authority Qatar initiated a Public Consultation on Class License for Short Range Devices - Version No. (4).


Several new bands and/or higher power provisions have been made, including notably for Non-Specific SRDs around 27 MHz, 24 GHz and the 57 – 64 GHz band; Movement Detection & Alert Systems in 13.4 - 14.0 GHz band; Vehicle Radar Systems in 24.050 - 24.075 GHz and 24.075 - 24.150 GHz bands; a rationalisation of power limits for Inductive Applications in 9 - 148.5 kHz band, and introduction of 148.5 - 5000 kHz and 5000 kHz - 30 MHz bands; the introduction of 10.2 - 11 MHz band and an increase of the 57 – 66 GHz Multiple-Gigabit WAS/RLAN band to 57 – 71 GHz


Eleos Compliance offer international RF, EMC, Safety and Green type approval services for radiocommunications products.
Eleos Compliance are a sustainable, values-based business combining extensive experience in the wireless homologation sector with outstanding project management.
For full support with your global market access requirements or regulatory intelligence needs please contact us at enquiries@eleoscompliance.com
Subscribe to our Updates!