A sustainable RF certification services company
A sustainable RF certification services company
A sustainable RF certification services company
MTC updates national frequency plan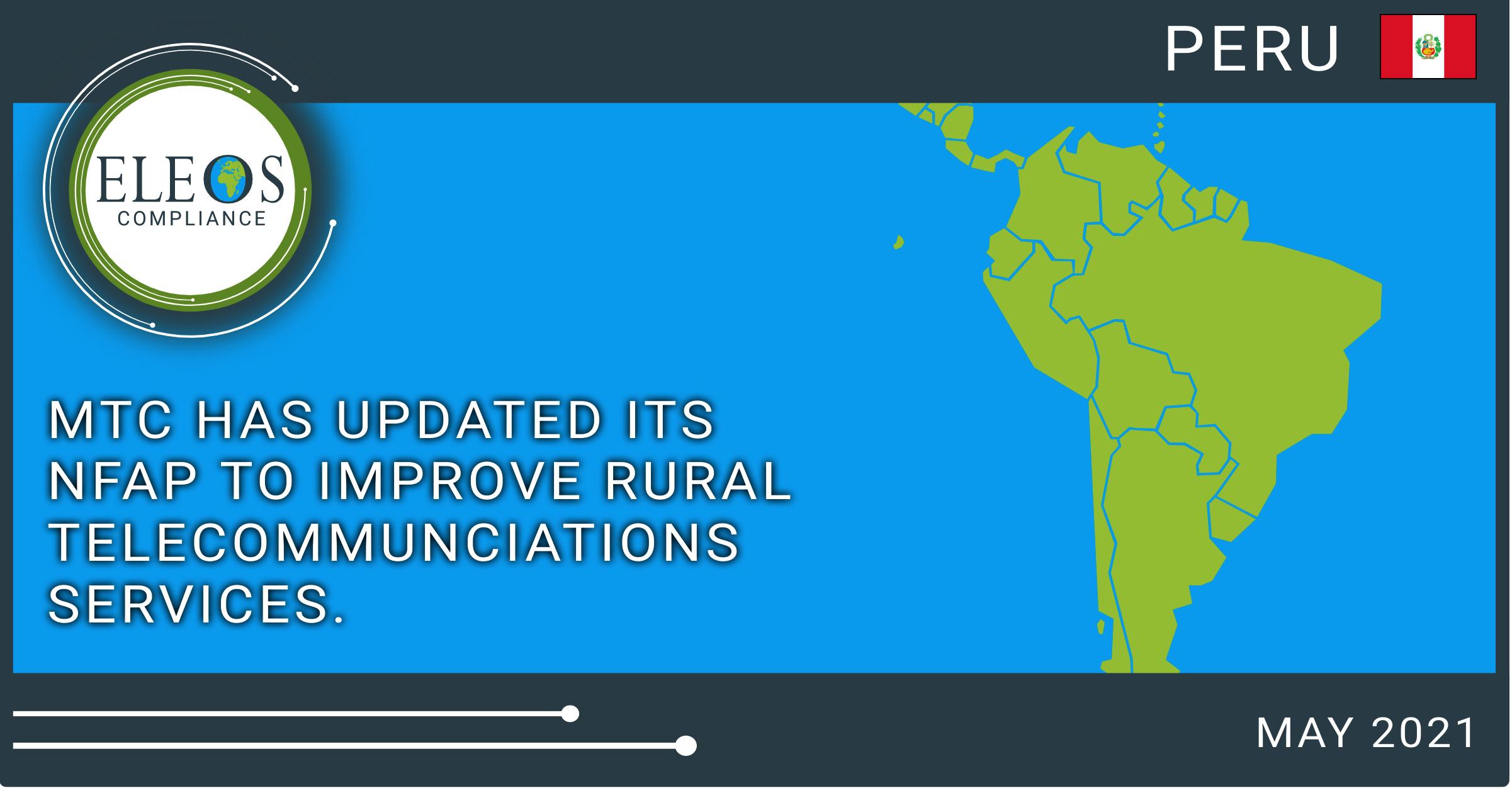 MTC has updated its NFAP to improve rural telecommunciations services.
As a result of the public consultation MTC Peru have announced changes to the countries frequency allocations. The changes ensure a greater range of the radio spectrum is available for broadband connectivity with a focus on rural areas.

Some key changes :-


The 470-698 MHz frequency band has been allocated to provide Internet connectivity in rural areas.


1200 MHz of spectrum has been allocated in the 26 GHz band for inclusion in future spectrum allocations to 5G network providers


1200 MHz of spectrum between 5925 and 7125 MHz has been allocated for the future use of Wifi 6E

The link to the accouncement is below.
Eleos Compliance offer international RF, EMC, Safety and Green type approval services for radiocommunications products.
Eleos Compliance are a sustainable, values-based business combining extensive experience in the wireless homologation sector with outstanding project management.
For full support with your global market access requirements or regulatory intelligence needs please contact us at enquiries@eleoscompliance.com
Subscribe to our Updates!