A sustainable RF certification services company
A sustainable RF certification services company
A sustainable RF certification services company
Head of the MTC presents resignation letter.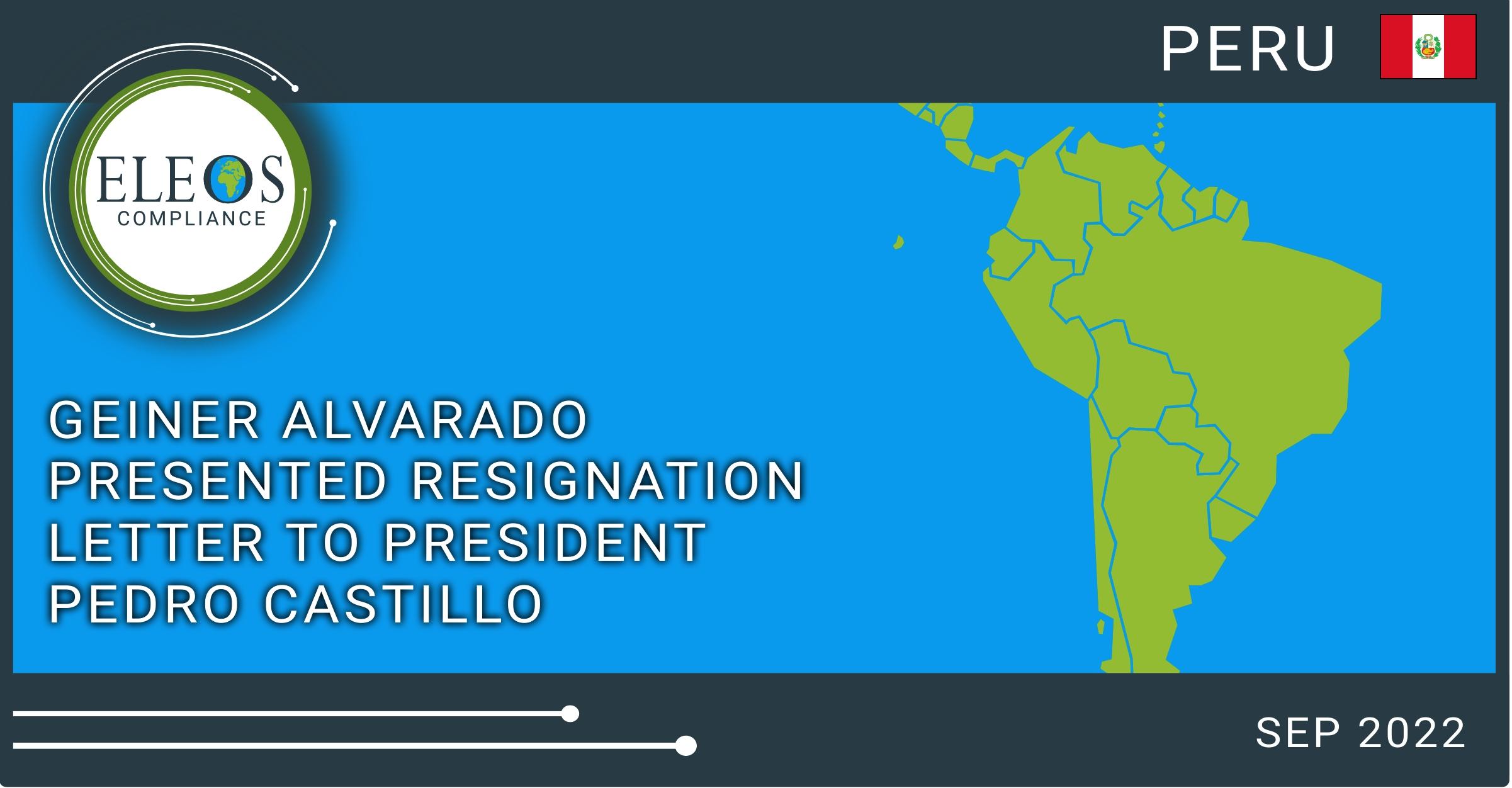 Geiner Alvarado presented resignation letter to President Pedro Castillo
The Minister of the MTC (Ministry of Transport and Communications) her presented his resignation to Peruvian President Pedro Castillo as a result of an internal conduct investigation.

Geiner Alvarado becomes the fourth minister to leave the MTC in 14 months of the government of President Pedro Castillo.

It is expected that in the coming days the President of Peru will appoint a new Minister for the MTC.

This situation could generate delays in type approval / homologation process. At the moment we cannot specify any impact but we will keep this article updated as new information becomes available.
Eleos Compliance offer international RF, EMC, Safety and Green type approval services for radiocommunications products.
Eleos Compliance are a sustainable, values-based business combining extensive experience in the wireless homologation sector with outstanding project management.
For full support with your global market access requirements or regulatory intelligence needs please contact us at enquiries@eleoscompliance.com
Subscribe to our Updates!