A sustainable RF certification services company
A sustainable RF certification services company
A sustainable RF certification services company
Clarification on products exempted from Type Approvals in Pakistan.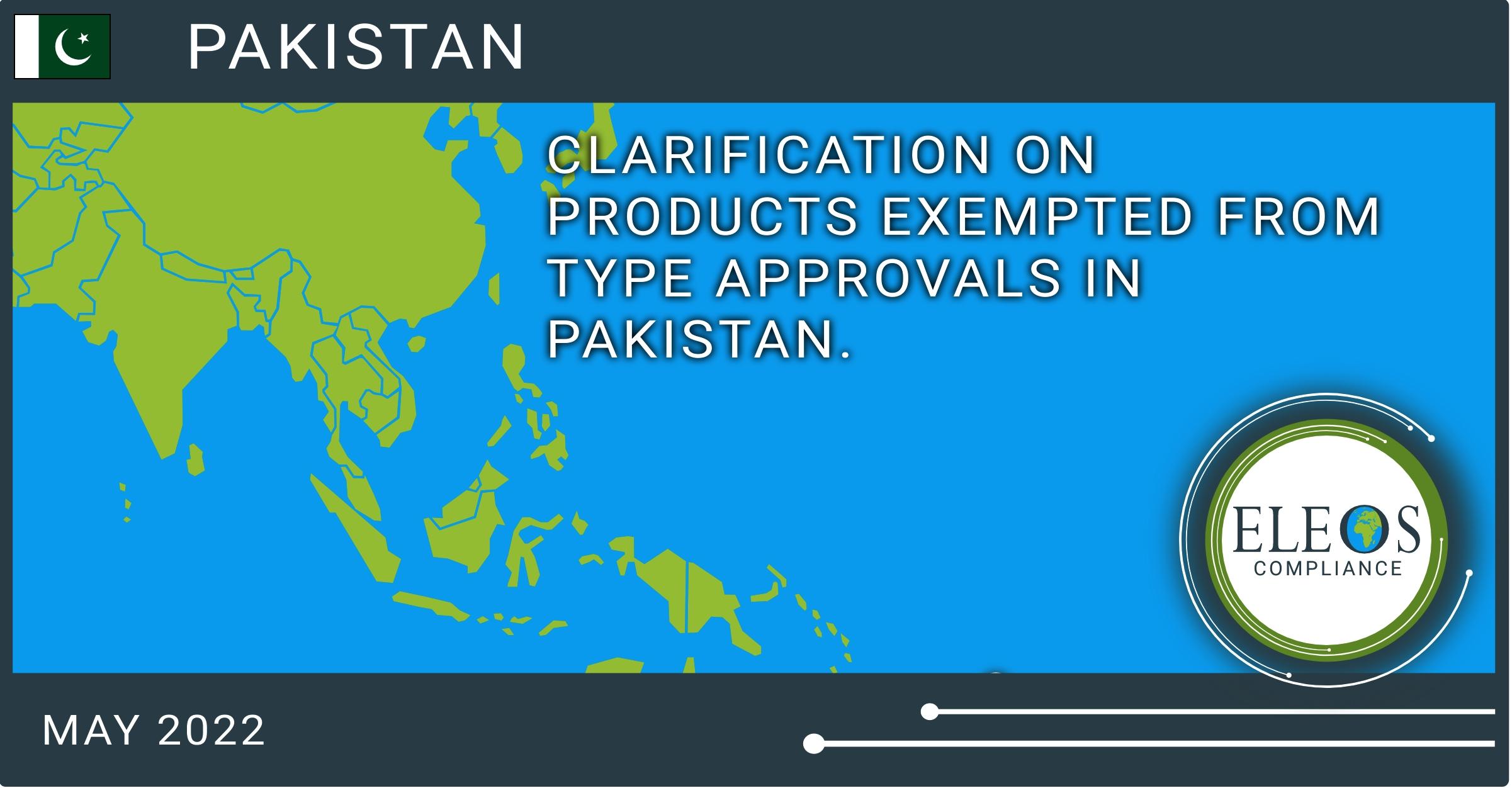 Clarification on products exempted from Type Approvals in Pakistan.
Following publication of the new "Regulatory Framework for Short Range Devices (SRD) and Terrestrial Services" by the Pakistan Telecommunication Authority (PTA) in February 2022, it has been observed that multiple manufacturers have been misinformed about its applicability.

With this in mind, please be advised that the new SRD regulation defines technical specification for the technologies listed in the regulation that must apply for products to be sold in Pakistan.

It slightly expands the scope of products that are now subject to Type Approval, however it still stands that following products remain to be exempted as per Type Approval regulations 2021 of PTA:

1. Networking Equipment (switches, firewalls, servers, storage devices).
2. Laptops/Desktops (non-SIM based).
3. GPS only devices.

For more information on the above, please do not hesitate to get in touch.
Eleos Compliance offer international RF, EMC, Safety and Green type approval services for radiocommunications products.
Eleos Compliance are a sustainable, values-based business combining extensive experience in the wireless homologation sector with outstanding project management.
For full support with your global market access requirements or regulatory intelligence needs please contact us at enquiries@eleoscompliance.com
Subscribe to our Updates!