A sustainable RF certification services company
A sustainable RF certification services company
A sustainable RF certification services company
IFT issue a public consultation for Wi-Fi 6E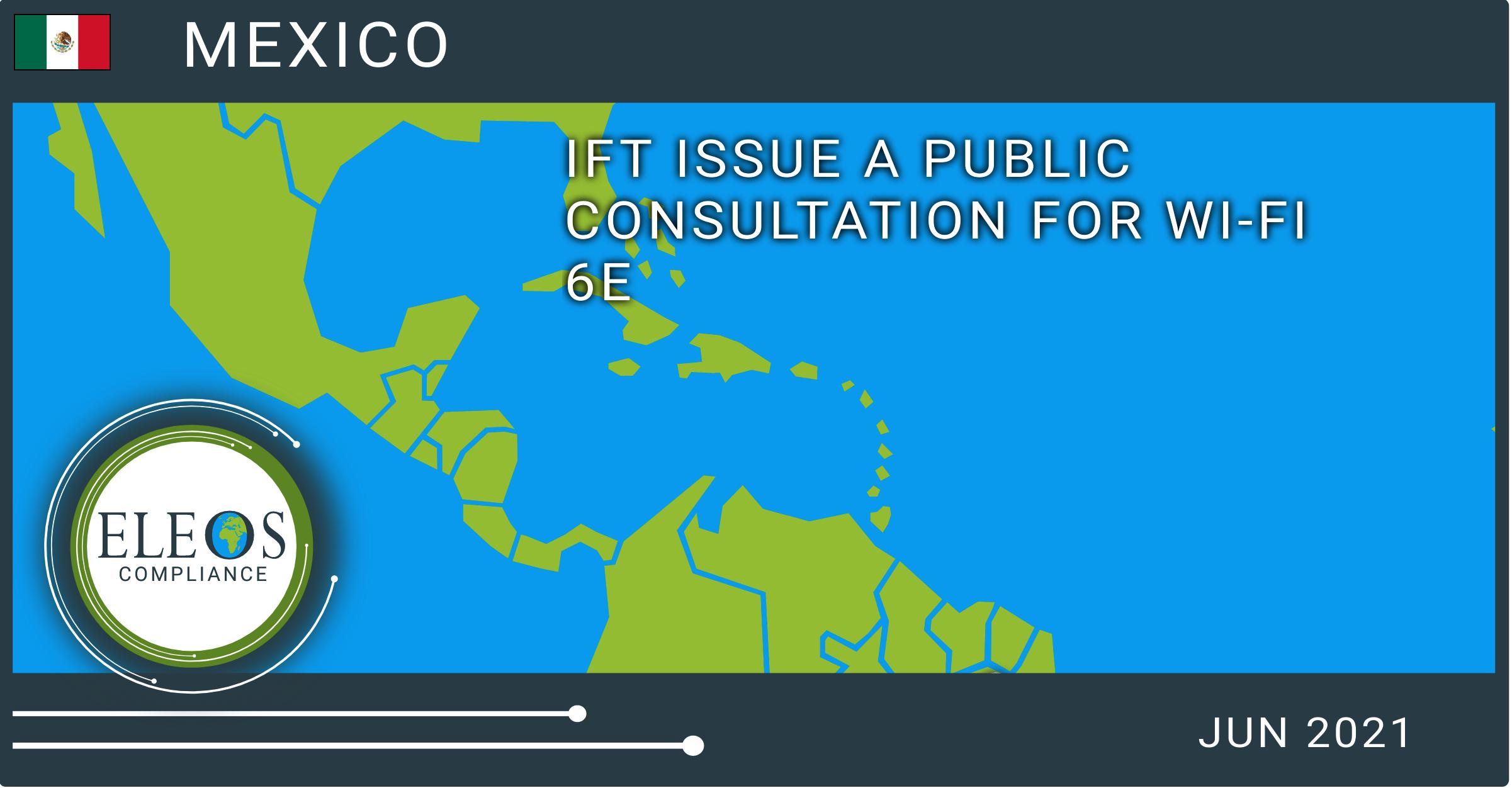 IFT issue a public consultation for Wi-Fi 6E
On the 27th May 2021, Mexico's IFT issued a public consultation regarding the frequency band 5925-7125 MHz, to receive comments on declaring the frequency band as free spectrum and to establish the technical operating conditions.
All comments, opinions and contributions can be made from May 28, 2021 through to June 24, 2021.
Please refer to the public consultation
here
.
If you have any questions or require any further details, please get in touch.
Eleos Compliance offer international RF, EMC, Safety and Green type approval services for radiocommunications products.
Eleos Compliance are a sustainable, values-based business combining extensive experience in the wireless homologation sector with outstanding project management.
For full support with your global market access requirements or regulatory intelligence needs please contact us at enquiries@eleoscompliance.com
Subscribe to our Updates!