A sustainable RF certification services company
A sustainable RF certification services company
A sustainable RF certification services company
ICTA published WiFi 6 regulation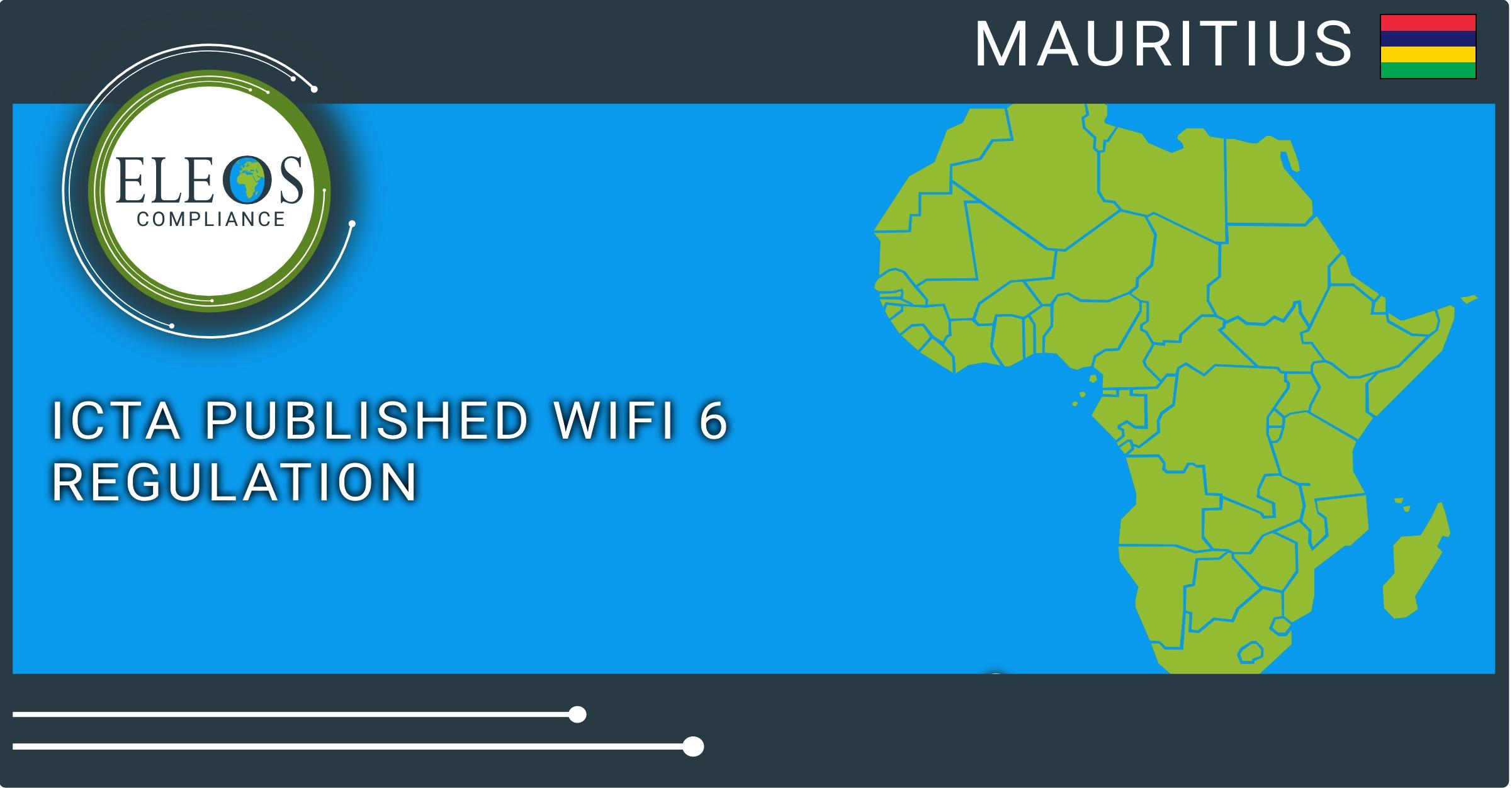 ICTA published WiFi 6 regulation
Mauritian regulator ICTA (Information & Communication Technologies Authority) have published a decision allocating 5945-6425MHz for WiFi6, specifically to be used by Low Power Indoor Devices.
The full specification is published in ICTA's document, DECISION FOR ALLOCATION OF ADDITIONAL SPECTRUM IN THE FREQUENCY RANGE 5945-6425 MHz FOR BROADBAND WIRELESS ACCESS SERVICES IN MAURITIUS, with technical parameters listed in Annex I. As such, WiFi 6 products can now be commercialised in Mauritius.
For a full breakdown of the requirements, please get in touch with your Eleos contact.
Eleos Compliance offer international RF, EMC, Safety and Green type approval services for radiocommunications products.
Eleos Compliance are a sustainable, values-based business combining extensive experience in the wireless homologation sector with outstanding project management.
For full support with your global market access requirements or regulatory intelligence needs please contact us at enquiries@eleoscompliance.com
Subscribe to our Updates!