A sustainable RF certification services company
A sustainable RF certification services company
A sustainable RF certification services company
CMC of Iraq to close for 10 days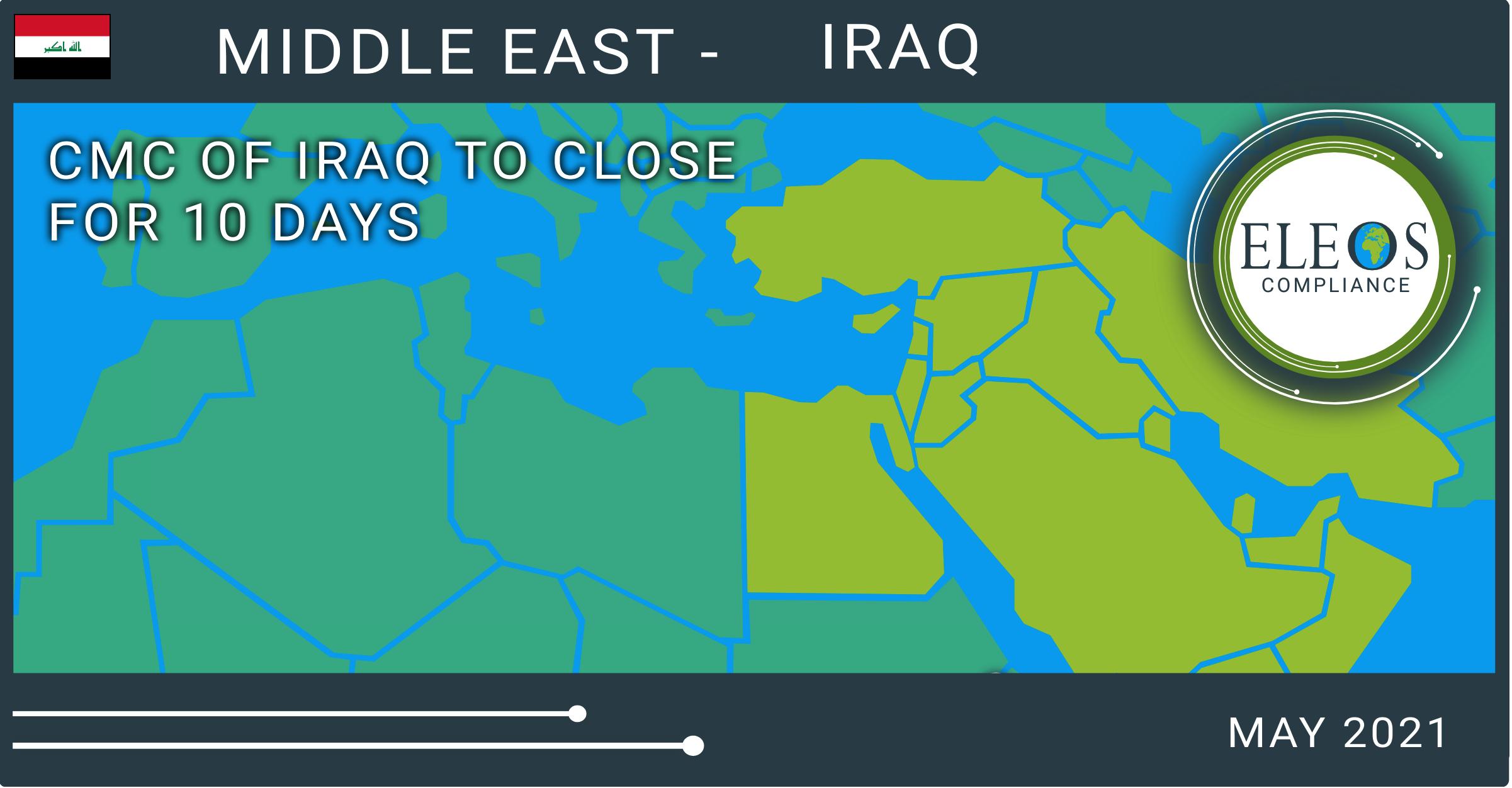 CMC of Iraq to close for 10 days
The Commission of Media & Communications of Iraq (CMC) have announced that they will be closed from 11th May until the 21st May. The closure will be an extension of the Eid holidays and has been announced in response to the COVID-19 situation in Iraq.

It is anticipated that CMC will re-open as normal thereafter, albeit with a slight delay in the type approval processing lead time and the issuance of homologation certificates.

Eleos would like to take this opportunity to wish Eid Mubarak to our customers and contacts celebrating worldwide.
Eleos Compliance offer international RF, EMC, Safety and Green type approval services for radiocommunications products.
Eleos Compliance are a sustainable, values-based business combining extensive experience in the wireless homologation sector with outstanding project management.
For full support with your global market access requirements or regulatory intelligence needs please contact us at enquiries@eleoscompliance.com
Subscribe to our Updates!