A sustainable RF certification services company
A sustainable RF certification services company
A sustainable RF certification services company
Consultation For Draft 2022 National Frequency Plan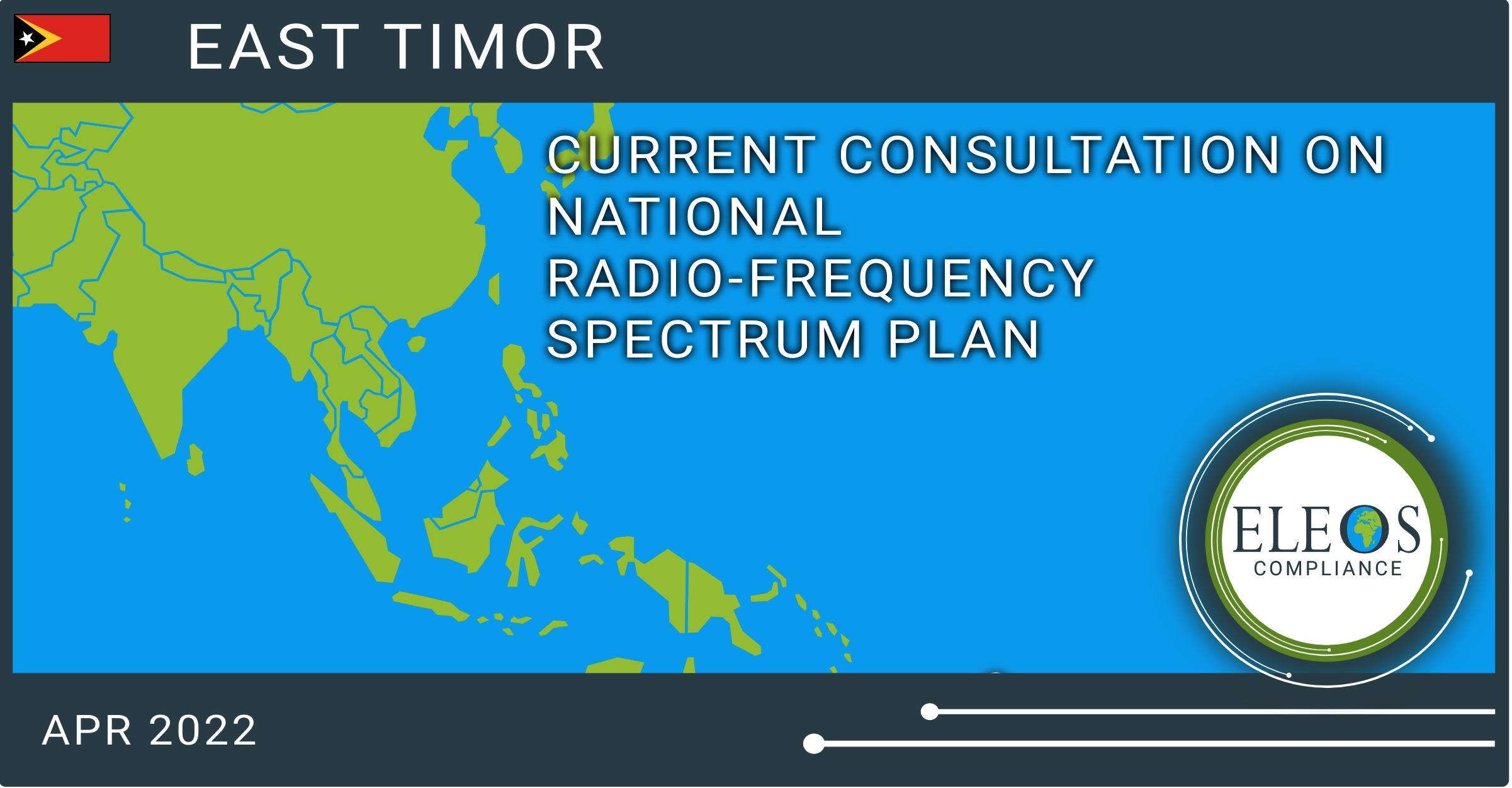 Current Consultation On National Radio-Frequency Spectrum Plan
The ANC has issued the Draft of the National Radio-frequency Spectrum Plan 2022 to update on how the radio frequency spectrum is to be allocated for different services in Timor-Leste. It will serve as guidelines for the allocation of radio-frequency spectrum ready to support new communications technology and its applications in this country.


The consultation began on 1 March 2022 and ends on 31 May 2022.


Comments can be submitted to the below address:


ANC – Consultation
Ground Floor, Telecom Building
Avenida Xavier do Amaral No.8, Dili
Email: consultation@anc.tl

Please get in touch with your Eleos contact if you would like further information.
Eleos Compliance offer international RF, EMC, Safety and Green type approval services for radiocommunications products.
Eleos Compliance are a sustainable, values-based business combining extensive experience in the wireless homologation sector with outstanding project management.
For full support with your global market access requirements or regulatory intelligence needs please contact us at enquiries@eleoscompliance.com
Subscribe to our Updates!