A sustainable RF certification services company
A sustainable RF certification services company
A sustainable RF certification services company
Revision of general telecommuncations law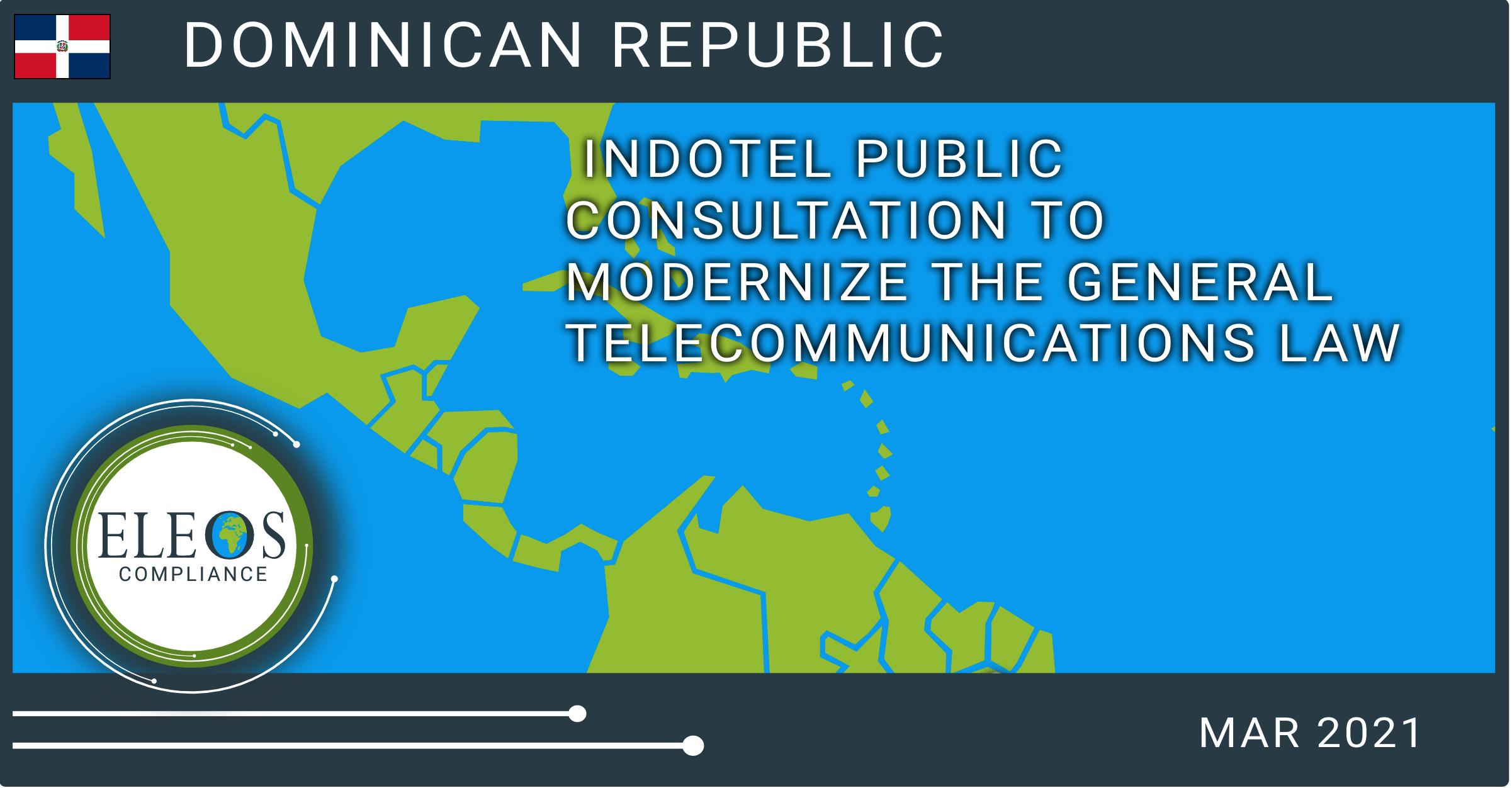 Indotel public consultation to modernize the General Telecommunications Law
Dominican Republic Regulator INDOTEL has
called for a public consulation
with a view to modernising its 29 year old 'Ley General de Telecomunicaciones 153-98'.
They state that an update is necessary in order to ensure the country adapts to changing market conditions and advances in telecommunciations technologies. As such they are preparing, in conjunction with the InterAmerican Develpment Bank, a proposed 'Ley de Tecnologías de la Información y las Comunicaciones' to replace the existing law.
The public consultation document will be available on the INDOTEL website and comments are being recieved at
consultapublica@indotel.gob.do
until the 31st of May
Eleos Compliance offer international RF, EMC, Safety and Green type approval services for radiocommunications products.
Eleos Compliance are a sustainable, values-based business combining extensive experience in the wireless homologation sector with outstanding project management.
For full support with your global market access requirements or regulatory intelligence needs please contact us at enquiries@eleoscompliance.com
Subscribe to our Updates!