A sustainable RF certification services company
A sustainable RF certification services company
A sustainable RF certification services company
Updates to frequency plan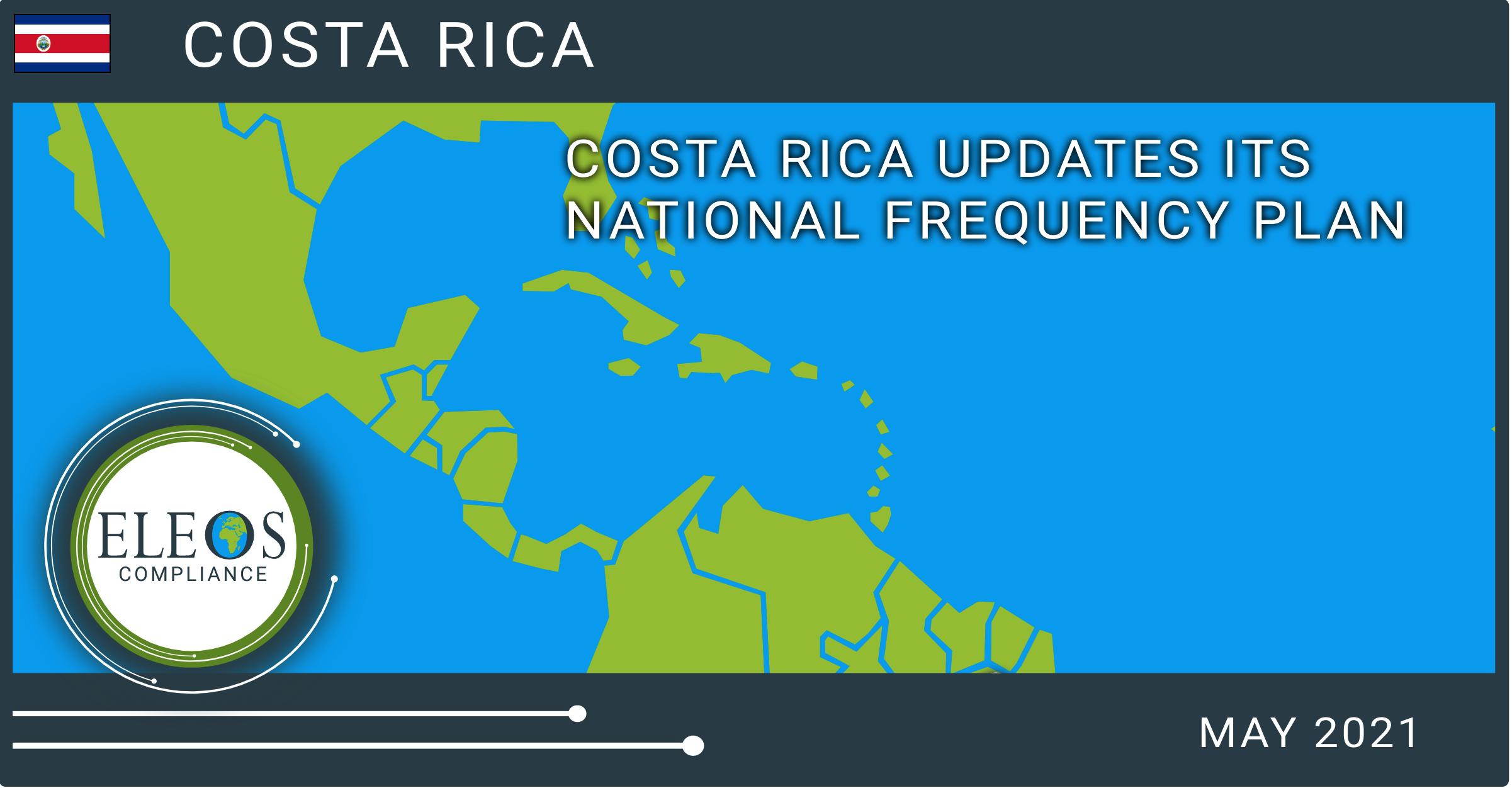 Costa Rica updates its National Frequency Plan
After a lengthy public consultation and subsequent review period Costa Rica has published a set of changes to its National Frequency Allocations.
The changes are designed to bring the plan up to date and support new and emerging uses of the radio spectrum within the country.
The most significant changes to the 'free use' bands are :
The 76 GHz to 81 GHz band has been modified to conform to the recommendations in UIT-R M.1452 and UIT-R M.2057. As such the allowed power outputs have been increased from 30 dBm to 55dBm.
The requirements of the 6 GHz band have been modified to facilitate the use of Wifi 6E.
The full text of the changes is available to download
here
Eleos Compliance offer international RF, EMC, Safety and Green type approval services for radiocommunications products.
Eleos Compliance are a sustainable, values-based business combining extensive experience in the wireless homologation sector with outstanding project management.
For full support with your global market access requirements or regulatory intelligence needs please contact us at enquiries@eleoscompliance.com
Subscribe to our Updates!