A sustainable RF certification services company
A sustainable RF certification services company
A sustainable RF certification services company
SRRC release public consultation regarding the 76-79GHz band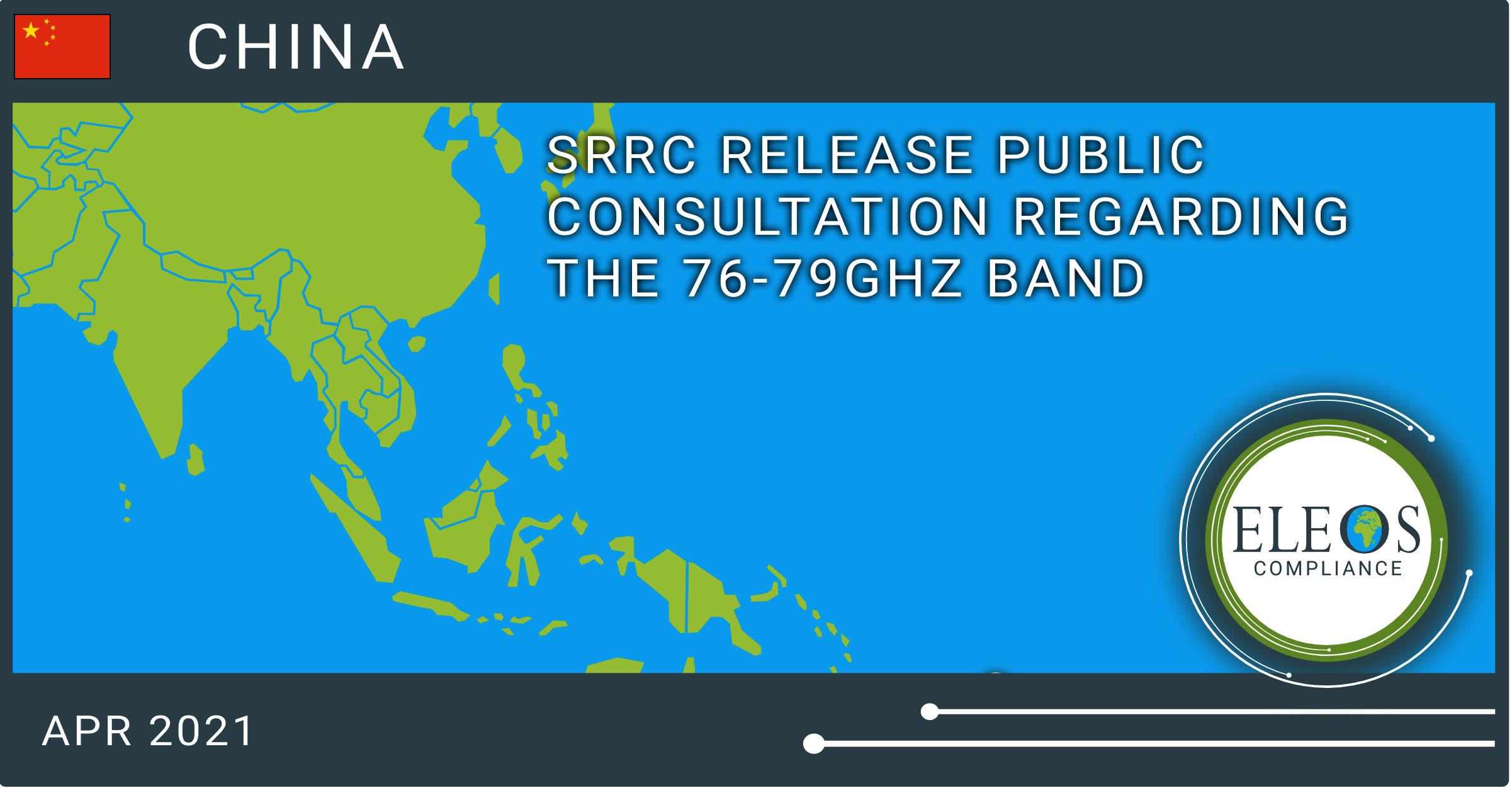 SRRC release public consultation regarding the 76-79GHz band
The State Radio Regulation of China (SRRC) have announced a public consultation into the release of the 76-79GHz band for vehicle radar.


Under the public consultation, such equipment would require mandatory type approval from SRRC. The public consultation also proposes the technical parameters for the use of the 76-79GHz bands including the mitigation of radio interference in the band and a peak power output of 55dBm for 76-77GHz and 39dBm for 77-79GHz.


The regulation also discusses the future of the 24GHz band for automotive radar applications in China.


For further information, a translated copy of the public consultation or details on how to contribute, please get in touch.
Eleos Compliance offer international RF, EMC, Safety and Green type approval services for radiocommunications products.
Eleos Compliance are a sustainable, values-based business combining extensive experience in the wireless homologation sector with outstanding project management.
For full support with your global market access requirements or regulatory intelligence needs please contact us at enquiries@eleoscompliance.com
Subscribe to our Updates!