A sustainable RF certification services company
A sustainable RF certification services company
A sustainable RF certification services company
SRRC release public consultation regarding the 2.4GHz, 5.1GHz and 5.8GHz bands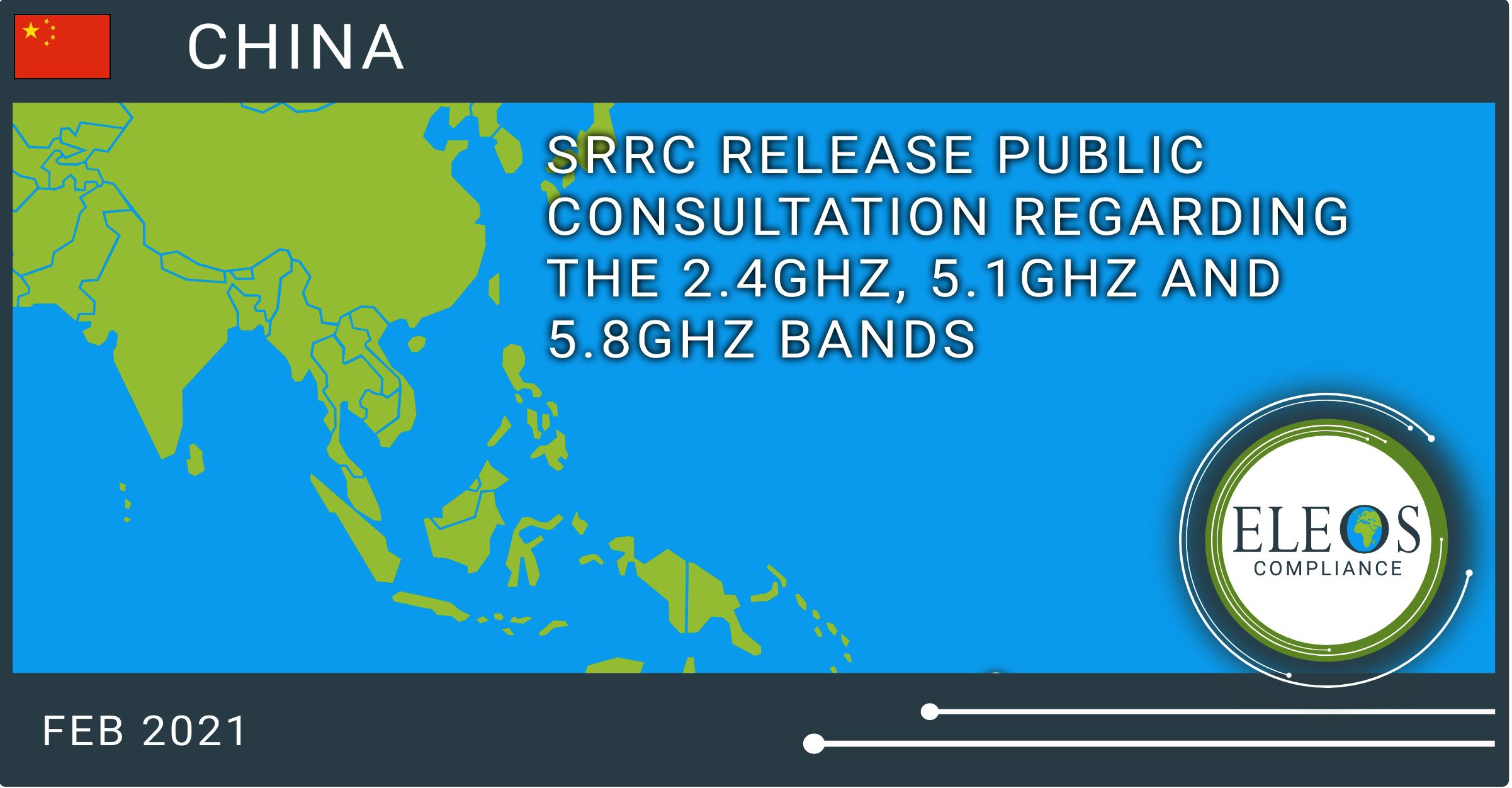 SRRC release public consultation regarding the 2.4GHz, 5.1GHz and 5.8GHz bands
On 27th January 2021, SRRC released a public consultation regarding the 2.4GHz, 5.1GHz and 5.8GHz bands for WiFi.

The public consultation puts forward new regulation, including mandatory support for IPv6 for all WiFi equipment, the compliance of all WiFi equipment with national level security series standards and addition technical requirements for the 2.4GHz, 5.1GHz and 5.8GHz bands to reduce interference.

The new regulation would replace former regulation MIIT[2002]35, MIIT[2002]277, MIIT[2003]225 and MIIT[2012]620 as of 1st January 2022.

The public consultation is open for one month with a closing date of 28th February 2021. SRRC will then evaluate all comments and publish a final regulation concerning the 2.4GHz, 5.1GHz and 5.8GHz bands for WiFi.

A link to the public consultation and official bulletin in Chinese language only can be accessed at the following link: https://www.miit.gov.cn/gzcy/yjzj/art/2021/art_35e50edb407b4063a366372f2394a4c5.html


Eleos Compliance offer international RF, EMC, Safety and Green type approval services for radiocommunications products.
Eleos Compliance are a sustainable, values-based business combining extensive experience in the wireless homologation sector with outstanding project management.
For full support with your global market access requirements or regulatory intelligence needs please contact us at enquiries@eleoscompliance.com
Subscribe to our Updates!