A sustainable RF certification services company
A sustainable RF certification services company
A sustainable RF certification services company
SRRC issue new draft regulation for 2.4GHz and 5GHz bands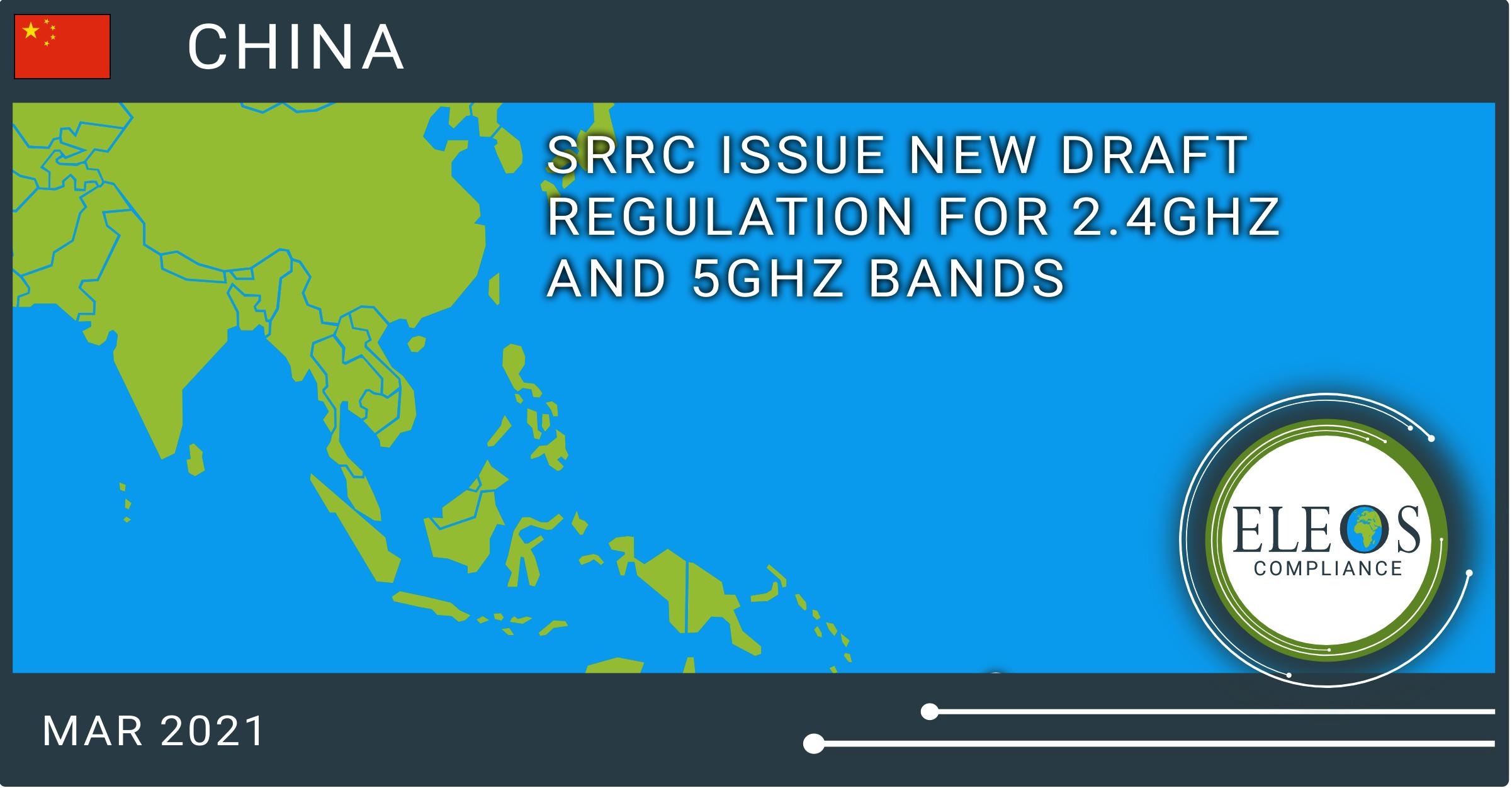 SRRC issue new draft regulation for 2.4GHz and 5GHz bands
SRRC have released a draft regulation covering changes to requirements for equipment operating on the 2400-2483.5MHz, 5150-5350MHz and 5725-5850MHz frequency bands in China.


The new regulation introduces several additional requirements for these frequency bands. Additional requirements include the introduction of technical requirements designed to limit interference, as well as several changes to the power and testing limits for Bluetooth and WLAN equipment operating on the 2.4GHz and 5GHz bands. The regulation also specifies full technical criteria for equipment operating on these bands.


The new regulation is due to come into force on 1st January 2022, with all equipment which has already been certified before this date needing to conform to the new requirements at the time of renewal.


For a copy of the translated version of this regulation, please get in touch.


Eleos Compliance offer international RF, EMC, Safety and Green type approval services for radiocommunications products.
Eleos Compliance are a sustainable, values-based business combining extensive experience in the wireless homologation sector with outstanding project management.
For full support with your global market access requirements or regulatory intelligence needs please contact us at enquiries@eleoscompliance.com
Subscribe to our Updates!