A sustainable RF certification services company
A sustainable RF certification services company
A sustainable RF certification services company
CNCA make announcement clarifying requirements for 5G mobile terminals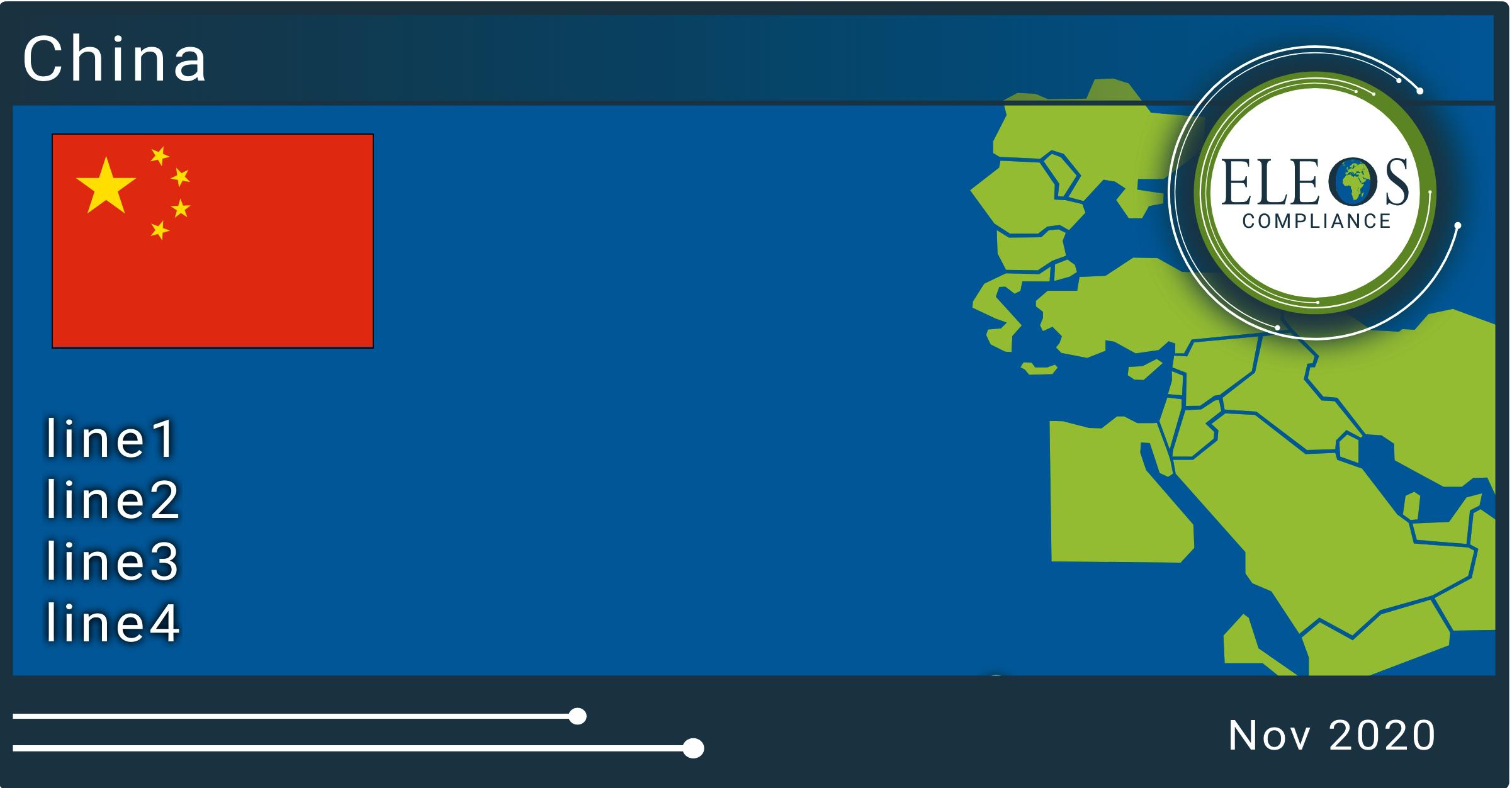 CNCA make announcement clarifying requirements for 5G mobile terminals
CNCA of China have published a notice confirming the addition of a new EMC standard for 5G mobile user terminals. With immediate effect, Certification Bodies will be required to implement CCC certification for such devices in accordance with the newly added requirements.
5G mobile user terminals having obtained CCC certification previously under the requirements of 4G must be updated. Applicants must submit a supplementary test application based on YD/T2583.18 to the Designated Certification Body and update the existing CCC certificate.
Existing certificates must be updated before June 30, 2021. After this date, certificates not been updated shall be canceled by the Designated Certification Body.Link to the CNCA notice here
http://www.cnca.gov.cn/zw/gg/gg2020/202008/t20200828_63982.shtml
Eleos Compliance offer international RF, EMC, Safety and Green type approval services for radiocommunications products.
Eleos Compliance are a sustainable, values-based business combining extensive experience in the wireless homologation sector with outstanding project management.
For full support with your global market access requirements or regulatory intelligence needs please contact us at enquiries@eleoscompliance.com
Subscribe to our Updates!