A sustainable RF certification services company
A sustainable RF certification services company
A sustainable RF certification services company
Updates to SRD regulations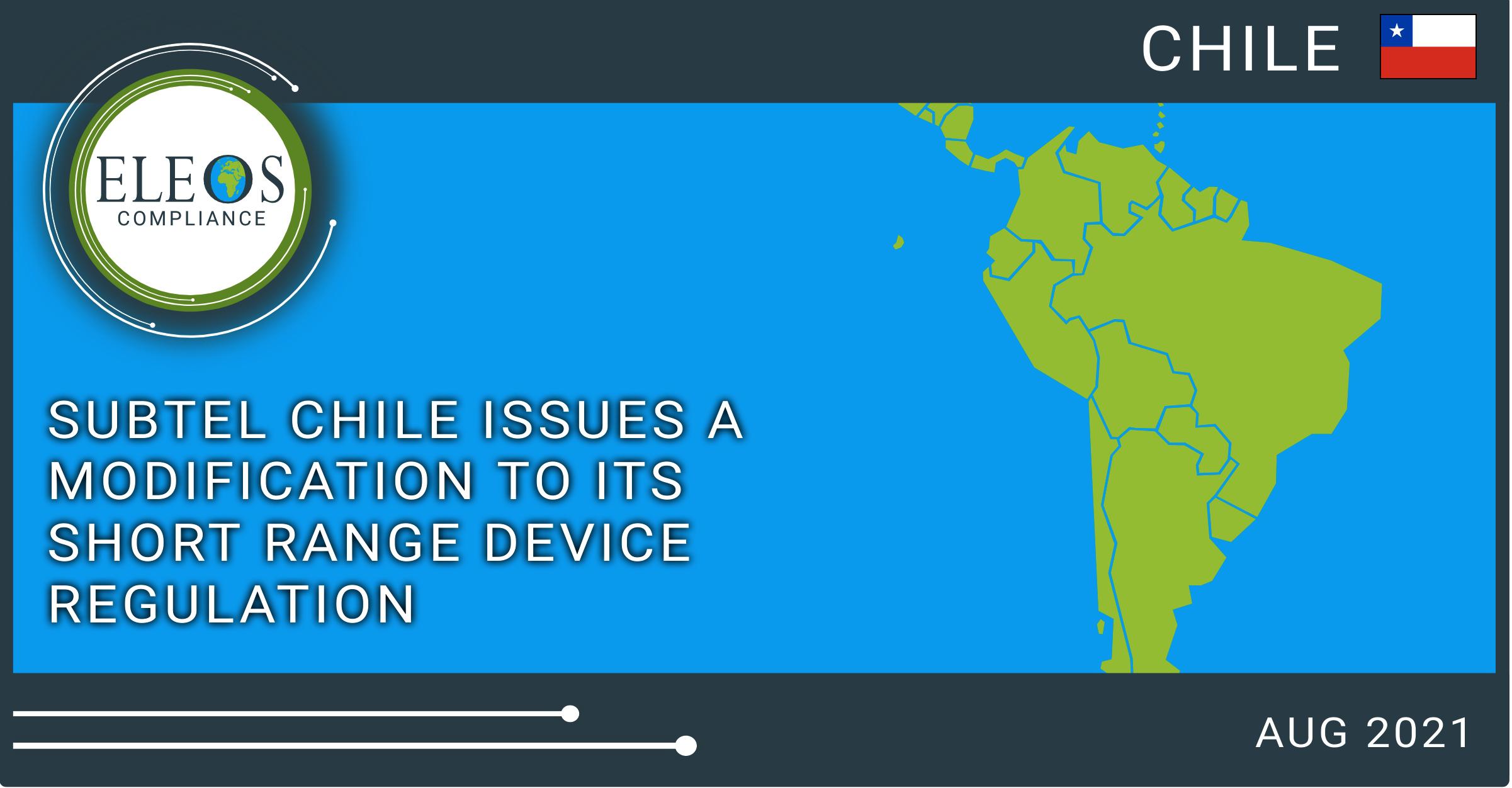 SUBTEL Chile issues a modification to its short range device regulation
In Chile, SUBTEL has issued RESOLUCIÓN 1321 EXENTA, which modifies the primary Short Range Device Regulation 1985 of 2017.
Link -
https://www.bcn.cl/leychile/navegar?idNorma=1162978
The modification has the following effects, amongst other minor changes.
1) Addition of Band 13,553 to 13,567 kHz and its Electric Field Parameters of 20 mV/m at 30 meters to section H of Article 1, which covers requirements for Short Range device with Medical Applications.
2) Devices which use frequency band 5925 to 7125 MHz are now permitted for outdoor use and to have internal battery packs, on condition that they are limited to max 17 dBm EIRP.
Eleos Compliance offer international RF, EMC, Safety and Green type approval services for radiocommunications products.
Eleos Compliance are a sustainable, values-based business combining extensive experience in the wireless homologation sector with outstanding project management.
For full support with your global market access requirements or regulatory intelligence needs please contact us at enquiries@eleoscompliance.com
Subscribe to our Updates!