A sustainable RF certification services company
A sustainable RF certification services company
A sustainable RF certification services company
certificate validity changes to 5 years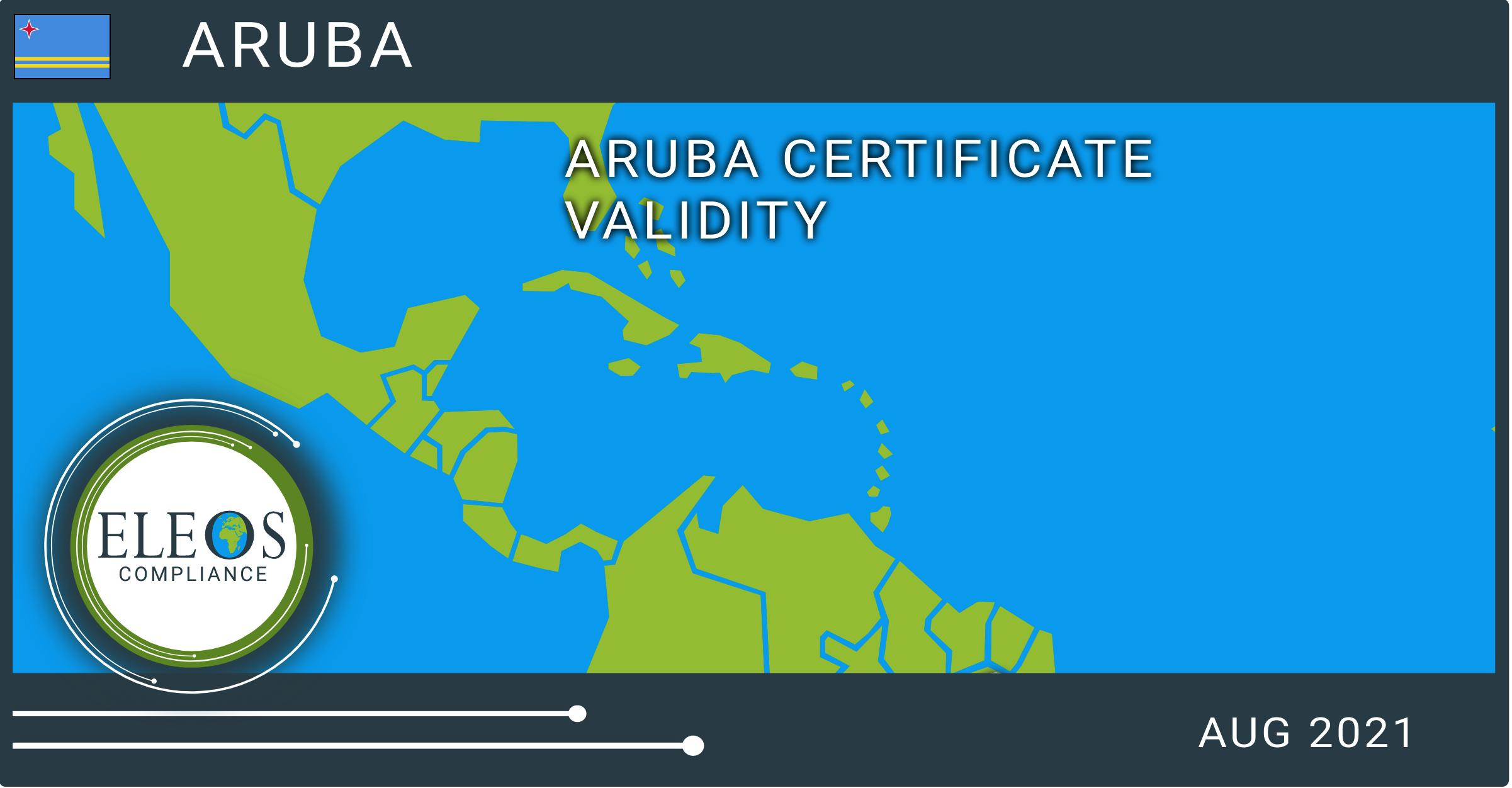 Aruba Certificate Validity
Aruba Regulator DTZ has made a change to the validity period for newly issued RF Type approval certificates.

Previously issued certificates did not have an expiry date, however the recent change means that certificates will now be issued with a fixed validity period of 5 years.

Exsiting certificates issued before the change are unaffected.
Eleos Compliance offer international RF, EMC, Safety and Green type approval services for radiocommunications products.
Eleos Compliance are a sustainable, values-based business combining extensive experience in the wireless homologation sector with outstanding project management.
For full support with your global market access requirements or regulatory intelligence needs please contact us at enquiries@eleoscompliance.com
Subscribe to our Updates!