A sustainable RF certification services company
A sustainable RF certification services company
A sustainable RF certification services company
revised requirements for low power devices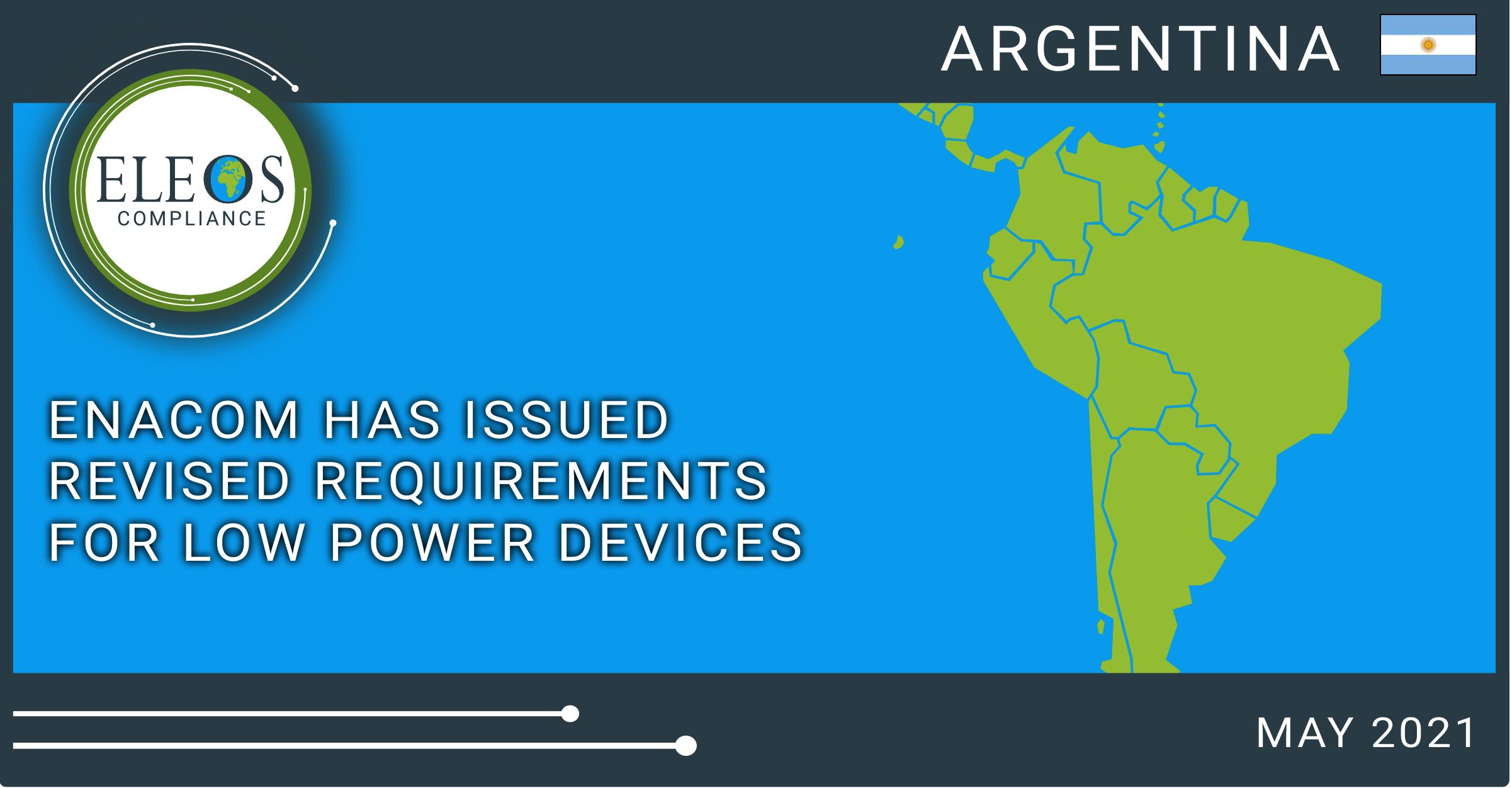 ENACOM has issued revised requirements for low power devices
Argentinian regulator ENACOM has just issued resolution 551/2021, which changes the requirements for low power devices that use frequencies 915 - 928 MHz, 2,400 - 2,483.5 MHz and 5,725 - 5,850 MHz.
According to the resolution those devices must now meet the criteria laid out in ENACOM-Q2-60.14 V20.1 "Dispositivos de Baja Potencia"
You can find the published resolution, which includes a ENACOM-Q2-60.14 V20.1 at the following link
https://www.enacom.gob.ar/multimedia/normativas/2021/res551.pdf
Eleos Compliance offer international RF, EMC, Safety and Green type approval services for radiocommunications products.
Eleos Compliance are a sustainable, values-based business combining extensive experience in the wireless homologation sector with outstanding project management.
For full support with your global market access requirements or regulatory intelligence needs please contact us at enquiries@eleoscompliance.com
Subscribe to our Updates!