A sustainable RF certification services company
A sustainable RF certification services company
A sustainable RF certification services company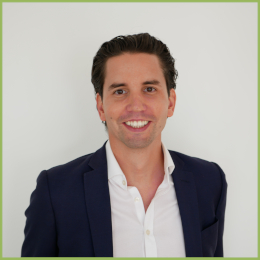 Elie Colin
Director
Elie has been working in the compliance industry for over 8 years, first as a French Speaking Project Coordinator focusing on the EMEA region, then as a Project and Account Manager before becoming the Divisional Director of one of the largest international type approval companies in our industry. Elie has extensive experience in lobbying and negotiating with regulators to adopt new technologies, in which his MA in Politics proves very useful. Elie is thrilled to be launching Eleos as a highly flexible, streamlined, values-based company providing, not only an excellent service at a fair price but also the assurance of a sustainable supply chain to its' customers. On a personal level; Elie recently married his college sweetheart with whom he particularly enjoys far away travels and adventures which recently including trekking to Everest base camp as part of their honeymoon. Elie is passionate about Politics and has been involved as a political party member and local election candidate in France and in the UK for over 10 years.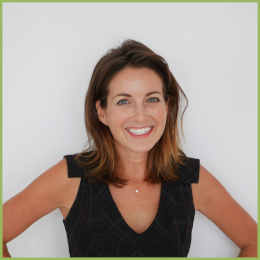 Gemma McGough
Director
Professionally, Gemma brings a wealth of experience to the Eleos team, with over 20 years in the compliance sector she has worked directly with almost every communications regulator in the world and loves working in the industry on account of its' fast pace and the opportunity to work with people all over the world'. Gemma is an enthusiastic and dynamic project manager whose tenacity and positive can-do approach aid her in her delivering the best possible service for our clients. Outside of work, Gemma is happily married with 3 children; she loves to travel and has visited more than 70 countries (though trying to cut back nowadays to reduce her carbon footprint!). Gemma is happiest when outdoors and loves hiking, biking and water-sports. Gemma is also a passionate philanthropist engaged in a variety of causes largely centred around tackling climate change, reduction of inequality and support for children in difficult circumstances. Gemma believes that we can all do more to make the world a better place and consider the notion of 'be the change you want to see in the world' as her personal mission statement.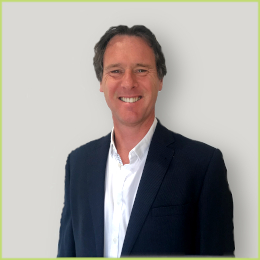 Chris McGough
Technical Director
With 32 years of experience in the regulatory industry, Chris brings a wealth of technical and business expertise to the Eleos team. Having previously worked as the regulatory compliance lead for 2 major US manufacturers (in addition to his prior work as a test engineer) and running a regulatory certification services company for 13 years!, Chris is uniquely well placed to understand the needs and perspective of our clients and to help ensure that Eleos are delivering the best possible service. On the personal front Chris is married to fellow director Gemma and enjoys the many adventures she and the family partake in! He is especially keen on water sports such as white water rafting, diving, sailing and kayaking and like Gemma is a heavily involved in the philanthropy sector, with particular interest in environmental causes and eliminating food insecurity.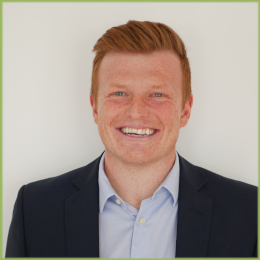 Ben Campbell
Director
Ben is 7 years into his compliance journey and has already worked closely with several of the world's largest electronics and wireless companies, bringing energy and flexibility to ever-changing compliance requirements. Ben brings a positive mindset to every situation that customers bring to him, thriving on the challenge of finding solutions. To be able to do this, as well as positive the impact of Eleos' work on the world that we live in, is a real motivation for Ben. Fluent in French and German, one of Ben's big passions in the industry is networking; sharing ideas, presenting at conferences, and getting to know like-minded people over a coffee (or beer!). Outside of work, Ben keeps busy. Ben brings the food of his travels to home, cooking various types of global cuisine which he believes has led to him finally mastering the art of the chopstick. Ben is happiest when active and outdoors, with cycling, running and table tennis taking his time when he is not working. Ben also has the small matter of wedding planning and running and fundraising for the London Marathon coming up after a postponed 2020. Alongside Ben's drive and hard work ethic, Ben brings something a bit different to Eleos - Terry, the unofficial Eleos office dog.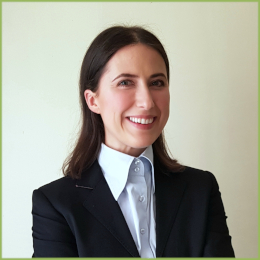 Ilona Bormane
Director
The Regulatory Industry found Ilona 8 years ago, at the infancy of harmonisation of Eurasian Customs Union (EAC) regulations, when the famous GOST R Type Approvals were set to be replaced by EAC. As a Russian speaking project manager with a legal background, she was challenged to investigate new regulations and to deliver reliable solution for customers to follow during the migration, considering prevailing uncertainty and contradictions surrounding the new scheme. It was an ambiguous change to say the least, when her critical thinking and attention to details were paramount in securing not only one of a very first solutions in the industry, but also making it reliable, transparent, and simple for customers to understand. She has since worked for one of the biggest and most reputable companies in the regulatory industry supporting various aspects of the business, restlessly applying her vigorous approach to every assignment. On a personal level, Ilona shares many of the team's values in regards to environmental causes, as well as being an eager advocate for minimalism, mindfulness and physical wellbeing. She finds active rest to be most restorative getting on her yoga mat on a daily basis. Ilona is married with two little children, with whom she enjoys adventure indoors or outdoors, letting imagination and creativity manifest in the smallest of things. She recently enjoyed travelling around Europe for 3 months with her family.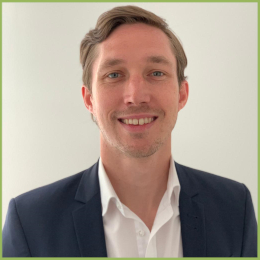 Sam Cowan
Technical Project Manager
Sam is a well-rounded, practically minded compliance professional with 12 ½ years in the RF regulatory industry. Sam has benefited from a varied career path including engineering, project management and account management roles as well as specialising in Brazilian approvals. Sam enjoys the varied nature of the industry and the challenges it presents and prides himself of always going the extra mile to ensure customer satisfaction. Outside of work, Sam loves spending his time with his energetic 2-year-old daughter and partner of 10 years (who is awaiting a marriage proposal!). Sam has an active social life and is passionate about sports, in particular football and more recently running since working from home became the norm, allowing him to get out and exercise more frequently. Sam is thrilled to be part of the Eleos team and be able to apply his extensive industry experience in helping drive the success of our progressive business.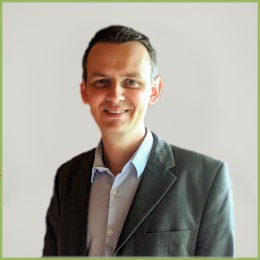 Philip Collins
Compliance Coordinator and IT Specialist
Phil is just starting out in the world of compliance and is learning fast. He joins the company with many years experience in roles where customer service is paramount and takes pride in delivering above and beyond expectations, as fast and efficiently as possible. He has experience in graphic design for the web and print, and has worked in both front and back end web design. Phil likes to stay abreast of advances in the sciences and technology and has always had a hobbyist interest in electronics and radio. He is really pleased to have the opportunity to work in an environment that will allow him to increase his knowledge in those fields. Phil speaks Latin American Spanish and as such will be looking after approvals in much of the LATAM region whilst doubling as Eleos' IT specialist ensuring the streamlining and automation of our operations and managing Eleos's online presence. Personally, Phil is a very youthful 41 years old, and works from Eleos' most exciting satellite office location – a house he built himself in the heights of the Andean Mountains in Ecuador where he lives with his Ecuadorian wife and their 2 young sons.