A sustainable RF certification services company
A sustainable RF certification services company
A sustainable RF certification services company
Clarification on separate EMC certification received from AzAK.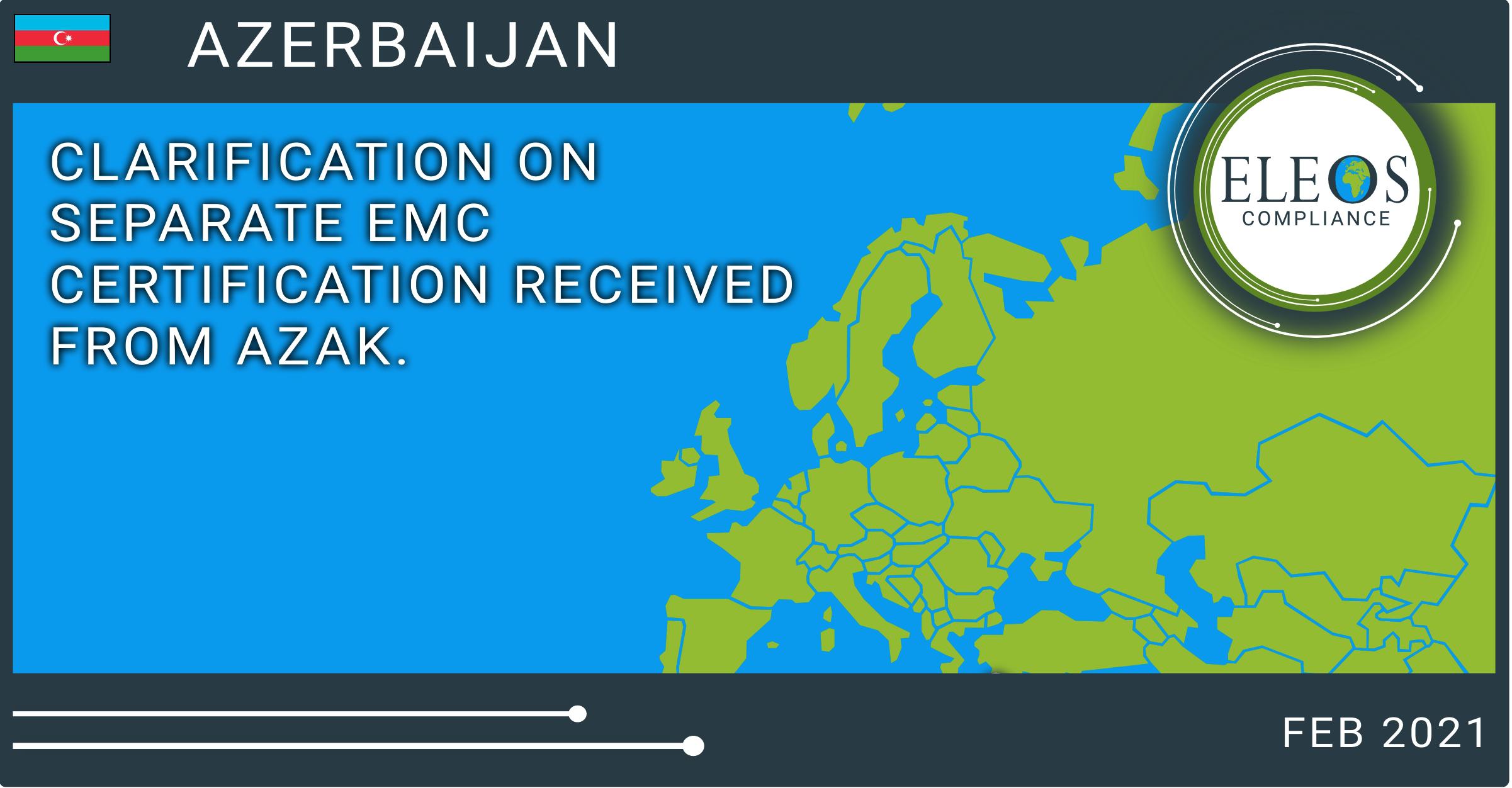 Clarification on separate EMC certification received from AzAK.
Accreditation Centre of Azerbaijan (AzAK) have issued a formal letter after consultation with AzInTelecom LLC of the Ministry of Transport, Communications and High Technologies of the Republic of Azerbaijan, confirming that separate EMC certificate must be obtained going forward for all new applications.

It is not a change in regulation per se, since requirements for separate EMC evaluation is stipulated in the Degree 175 from 21.08.1998 of the Cabinet of Ministers of Azerbaijan Republic, but rather a change of practice since in the past there was no accredited Certification Body capable of performing EMC evaluation.

Type Approval Certificates that have been already issued with EMC and Safety evaluation on the same certificate are valid until their expiry date. At the time of renewal, however, such certificates will need to be split as described above.
Eleos Compliance offer international RF, EMC, Safety and Green type approval services for radiocommunications products.
Eleos Compliance are a sustainable, values-based business combining extensive experience in the wireless homologation sector with outstanding project management.
For full support with your global market access requirements or regulatory intelligence needs please contact us at enquiries@eleoscompliance.com
Subscribe to our Updates!